U.S. Census: Data Visualization of Population Change, Settlement Patterns, More
By Teachers.Net News Desk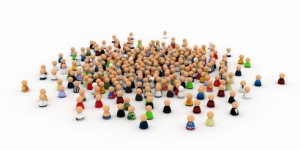 U.S. Census: Data Visualization
http://www.census.gov/dataviz/
The U.S. Census Bureau has at its disposal a vast array of information for the general public.
This online gallery provides access to several dozen visualizations documenting population change, settlement patterns, and more.
First-time visitors might do well to look over the Migration Between California and Other States and the Center of Population, 1790-2010 visualizations as they are both quite compelling.
The Population Bracketology visualization is a fun activity that asks people to test their knowledge of population data across the United States.
Geography teachers can also use these visualizations to create conversation with their students on various demographic trends.
From The Scout Report, Copyright Internet Scout 1994-2014. https://www.scout.wisc.edu/