This 'n' That – February: The Latest from Teachers.Net
By Teachers.Net News Desk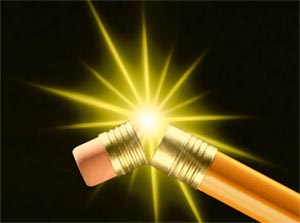 This is THE place to watch during the month for frequent updates, information, opportunities and

other breaking news from the editorial staff at Teachers.Net.
—————————————————————-
Tuesday, February 23, 2010
Convince kids and parents that daily doses of reading have life-ling impact with these two short items: "Why Can't I Skip My 20 Minutes of Reading Tonight?" and "Why Read 30 Minutes a Day?"
———————–
From the Teachers.Net Gazette Editor's mailbox:
WORLD MATH DAY, MARCH 3rd,  2010 – SET TO BREAK A GUINNESS WORLD RECORD.
World Math Day is free and lots of FUN!
Join us in a celebration of numbers as students from around the globe unite in their quest to set a world record in answering mental arithmetic questions. Be a part of this great education event involving more than 2 million students from over 200 countries.
It's Free and Fun!
• Brand NEW format.
• World Math Day is the education event for the world!
• Your students will love it! Be part of setting a world record!
• It will create an amazing buzz around Math
• Designed for all ages and ability levels. Simple to register and
participate. All you need is internet access.
• Great prizes
• And it's absolutely free!!
HURRY, registration closes March 2nd 2010 – www.worldmathday.com
__________________
From the Kindergarten mailring, a math activity with an Olympics theme:
CURLING\MATH: Using 11×14 or 14×17 cardstock, make a sheet of curling ice.  Make the "rings" count for values – closest to the button is the highest number.
Use real stones or beach rocks from the dollar store, or even quarters.  The kids put their fingers on the coin and give it a push down the "ice".  2 players/sheet.
Posted by Nancy in Alberta
*************************
Sunday, February 21, 2010
Sometimes the questions are complicated and the answers are simple. ~ Dr. Seuss

Teachers.Net teacher shares Basic Math Facts Tables – 4 printable tables, addition and multiplication. When completed by students, these exercises will help them recognize the patterns that exist, thus helping them to learn the basic facts more easily. A blank table is included that can be easily customized.

News You Can Use: Writing Your School Newsletter by Teachers.Net Gazette contributor Francesca Barocio – For your newsletter to create a real impact, it must connect with your students and parents. Professional newsletter writers study their students and parents' needs very carefully before making suggestions. However, these recommendations are tried and true:

Writing Tips for Teachers by Joy Jones
It never fails to happen. After a teacher training workshop, or at the end of a book signing, there will be one woman who hangs back, wanting to talk to me privately. "I like to write, too," she'll say. "Can you help me?"

From the Teachers.Net Lesson Bank:

The Mitten Curriculum Webhttp://www.teachers.net/lessons/posts/694.html
Mitten Mathhttp://www.teachers.net/lessons/posts/2471.html
Mitten Glyphhttp://www.teachers.net/lessons/posts/1497.html

Winter Making Words Lessonhttp://www.teachers.net/lessons/posts/1523.html
Hat Glyphhttp://www.teachers.net/lessons/posts/1496.html
China Studyhttp://www.teachers.net/lessons/posts/161.html
The Winner is…We are pleased to announce that Tara T. of Mishawaka, Indiana is the winner of a Rockin' the Standards math cd. Her name was drawn from among those who entered by letting us know that they posted the Teachers.Net flyer in their school. Thank you to all who share the wealth of Teachers.Net resources with their colleagues! Don't be left out! To learn about future drawings, sign up for one or more Teachers.Net mailrings.
——————————————————————————-
Saturday, February 20, 2010
You have brains in your head.
You have feet in your shoes.
You can steer yourself, any direction you choose. ~Dr. Seuss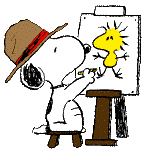 Snoopy's Philosophy of life by Tim Newlin
Snoopy from the 'Peanuts' comic strip was created by Charles Schulz. Schulz had a philosophy about life that came out in his work and can best be summed up with the following quiz. Try this out and you'll get the point. http://gazette.teachers.net/gazette/wordpress/tim-newlin/snoopys-philosophy/



Is it Important to Remember Students' Names?
Advice column for Substitute Teachers
By Barbara Pressman – author of Substitute Teaching A t Z
Every month in Teachers.Net Gazette
http://gazette.teachers.net/gazette/wordpress/barbara-pressman/important-to-remember-students-names/
The Many Benefits of Learning American Sign Languageby Paul Fugate
American Sign Language (ASL) is the 3rd most used language throughout the United States. Learning sign language can provide numerous benefits. Only one of which is being able to converse with a person who is deaf or hard-of-hearing." Read about some  other surprising uses for American Sign Language. http://gazette.teachers.net/gazette/wordpress/paul-fugate/benefits-of-learning-sign-language/
—————-
Reported by whas11.com/news:
The Bible may be finding its way back into Kentucky classrooms
Kentucky's Department of Education may soon be developing lesson plans that include Hebrew Scriptures and the New Testament from the Bible.
"We took the Bible out of the school but we put nothing back," says Sen. Julian Carroll.
Carroll is joined by his colleague David Boswell in wanting public school students to learn life skills and values they say are found in the Bible.
The course would be an elective and the curriculum would be written by the State Department of Education.
Nearly 20 other states offer similar courses and the Kentucky legislation will be modeled after a current law in Texas, which is praised by some lawmakers.
"Until we put God back in our households, things in society will not change or get better," says Sen. Elizabeth Tori. [There's more…read the rest of the article here.]
Friday, February 19, 2010
Failures are either those who do not know what they want or are not prepared to pay the price asked of them.   ~ W. H. Auden
*
*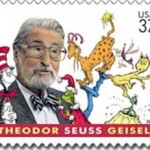 *Here's a Seuss theme printable for primary grades – for a writing activity, possible bulletin board idea!
Based upon Dr. Seuss's My Many Colored Days, a "Color Poem" and 2 printable templates for a follow up writing activity, shared by gr. 1 teacher Felicia Barra

"You're not alone! Need Something? ASK!" says Hal Portner
I am an advocate of individualized professional development. I encourage teachers and administrators to supplement the professional development provided by their schools and districts by identifying and addressing their own specific professional growth needs. But individualizing doesn't mean you have to do it all alone. There is a lot of help out there — if you ask for it! Where to ask…
Stop Underage Drinking by Beth Bruno

Click here to read today's Apple Seed quote.
*BREAKING NEWS!* Suit says school spied on students at home via webcams on school issued laptops
PHILADELPHIA – A suburban Philadelphia school district used the webcams in school-issued laptops to spy on students at home, potentially catching them and their families in compromising situations, a family claims in a federal lawsuit. Read the article.
An Opinion submitted to Teachers.Net by Jennifer Luznar on February 18, 2010:
Funding Public Schools is #1 Deterrent of Violence
A discontented, jobless, and illiterate youth is the  foundation of Afghanistan's terrorism, and I WISH America's leaders would see this correlation and realize that the #1 deterrant of such violence is ADEQUATELY funding our public schools!
——————————–
February 18, 2010
You are not helpless and you're not heartless, and you have time.   ~ Toni Morrison

50 Web Applications for Teachers
By Allison Gray – Rasmussen College http://gazette.teachers.net/gazette/wordpress/allison-gray/50-web-apps-for-teachers/
Envision this: A Curriculum of 21st Century Skills by Hal Portner
What might a curriculum look, sound, taste, smell and feel like if it not only incorporated 21st century skills, but also considered those skills as its content? Try this one on for size!
http://gazette.teachers.net/gazette/wordpress/hal-portner/curriculum-of-21st-century-skills-part-1/



10 Tips for Teachers During Flu Season – HUMOR!
by JP Wood
of LearningLaffs.com
http://gazette.teachers.net/gazette/wordpress/johnpwood/flu-season-humor/
PRINTABLE (2 sheets): The simplest and most basic rules for any classroom
Search or browse the collection of more than 4300 Lessons submitted by teachers, and we hope you'll share one or more of your best lessons!
Kids draw and color online (free) at http://timtim.com
*
*
February 17, 2010
Jacqueline H. Maddy, RN submitted the following about cyclic grieving:
And the Grief Goes On
Dealing with grief in school is not easy. In the United States, approximately one out of every twenty children will experience a significant loss before their fifteenth birthday. When death touches a student during the school year, teachers and administrators are informed and school districts often respond with crisis teams, counselors, and student/staff support. The crisis staff and teachers assist the student, helping them work through their grief. Then the school year comes to an end. Years go by. The students pass on to other grades, move to other schools, and the loss becomes a distant occurrence buried inside their cumulative academic and health records. And the information about that loss is often unknown to the student' future teachers. Teachers are often surprised to learn that years later, that grief associated with that loss can recur and trigger a new cycle of grieving. This recurring cycle is often called chronic sorrow, cyclic grief, or re- grieving.
—————————————-
Tuesday, February 16, 2010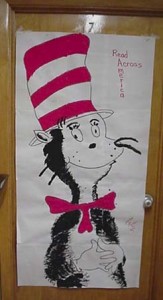 Don't cry because it's over. Smile because it happened. ~ Dr. Seuss
Click on the blue text to access these teacher contributed Read Across America/Dr. Seuss resources:

Compilation of Read Across America activities
Read Across America Day activities, door decorating, a week of plans
Cat in the Hat pin to make for Dr. Seuss Day and Read Across America Day
—————————————-
Sunday, February 14, 2010
Love is the only sane and satisfactory answer to the problem of human existence. ~ Erich Fromm



Guided Reading in Kindergarten
Kindergarten teacher Jennifer Goldstein generously offers her guide to the various guided levels commonly seen among kindergartners. She describes the characteristics of the reader and the text for each level, the skills and strategies to focus upon and suggested lessons to help students progress to the next level. You may PRINT this resource for your personal use.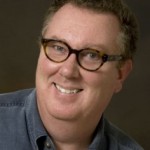 The Walker Papers
By Todd Nelson
I've always worked in schools that used letter grades, and I've always taught students in the middle school ages. And I've always assigned frequent writing so that the routine of putting ideas on paper (or, now, on laptops) becomes part of the rhythm of the class. But do my grades matter? The students I've taught have always seemed conditioned to want grades, to want to work for good grades (more or less), and to think that the reward of a grade is the goal of the work they submit. It's ironic, then, that I've always wished that my students would work for the goal of understanding, clarity, effectiveness in written expression, beauty, joy, and truth. Idealistic? Yes. Untested? Yes.
10 Easy Ideas to Actively Involve Every Reader– by Sue Gruber
Ten instant ways to create a spark and motivate your students to read… you won't read this collection without adopting at least one of these terrific ideas! We think you'll use all 10!

Photo Tour of Mrs. Smith's Classroom
Marie Smith invites us into her early elementary classroom in a 5 page photo tour, including captions that explain her program. We think you'll find at least one idea you'll adopt in your classroom!


Submityour articles, teaching tips, classroom photo tour!
—————————————————-
Wednesday, February 10, 2010
Attacks on Teachers, Students on Rise Worldwide – read the report here
In the long run, we only hit what we aim at. ~ Henry David Thoreau
You're invited to peek into a Jeddah, Saudi Arabian school's physical education program – complete with photos – with teacher Mohammed Asim Ghazi as your host. To read the short article and view the photos in this month's Teachers.Net Gazette (click to enlarge the photos), click here.

If you missed some of last month's Apple Seed quotes, posted every morning on the main chatboard, you can access all of them here.

Scratch and Sniff report cards?!?
Building "houses" can relax the tired neurons of the overburdened children in this digital era!  PR Guruprasad shares from India his blueprint for a project that can help children with concept formation. "Let me describe a method by which children can learn subjects like maths and physics. This project is meant to be done by children."
If you're in a region being hit by yet another snowstorm, stay warm! If you're in a warm place, don't rub it in!
——————————————————
Tuesday, February 9, 2010

The first step in making any wish come true is giving it a voice. ~ Teri Goggin
Enter a drawing! Would you help us spread the word about Teachers.Net by printing out and hanging in your staffroom this attractive flyer? Click on Teachers.Net Staffroom Flyer to print out as many copies as you need in order to reach all the educators in your network. We appreciate your support and will continue to do our best to return the favor! Let me know that you've posted the flyer (email kathleen@teachers.net) and we'll enter your name in a drawing for a math songs cd: Rockin' the Standards. Be sure to send your name & mailing address in case your name is drawn!

Each month, teacher and author Marjan Glavac reviews 5 special websites busy teachers should know about. This month it's: Cyberchase (Gr. 2-6); Adrian Bruce Reading (K To 3rd Grade); A Journey To A New Land (K-12); Nova Sciencenow (Gr. 9-12); The Teacher's P.E.T. (Professional Education For Teachers).
Bonus Box
Teacher Rick Morris shares this idea. The Bonus Box is a simple classroom activity for encouraging your students to face the challenge of mathematics during their spare time. The puzzles presented (sounds better than problems presented, doesn't it?) can be completed in less than 10 minutes. By allowing your students the opportunity to focus on just a single aspect of math for a brief period of time, you will encourage them to master critical math skills in a manageable way. The first step is to set up a Bonus Box area. Read on…


*
*
Monday, February 8, 2010

Do you have a "bucket list"? (From the movie, Bucket List – a wish list of things you'd like to do before you "kick the bucket.") I just started mine with "see a shuttle launch."
HEY! I have a good idea! Let's have a trivia contest.
The first person who emails me kathleen[insert the "at" sign]teachers.net with the correct answer to the trivia question, can have one of the "Rockin' the Standards"  cds I have sitting on my desk.  (I'll need the winner's name and snail mail address.)
THE QUESTION: In what 1963 big screen comedy did a character literally kick the bucket as he died? (note:  the winner must email the exact movie title, not an approximation of the title.)
——-
Decide to be your best. In the long run, the world is going to want and have the best, and that might as well be you.
~ Booker T. Washington
Click HERE for today's Apple Seed posted every day, year round by Barb S.
Print for FREE two handy IEP Progress Reports – one for Math, the other for LA, designed and shared with you by teacher Nancy Barth, ready to print and use!
Privacy in a Technological Age by Rob Reilly – EdTech specialist
It seems that no one really has a sound understanding of privacy as it now relates to the Internet and the Web—for example, how it relates to technology's ability to keep records of people who visit a given Web site, to delve into our personal information, or to eavesdrop on us in the workplace.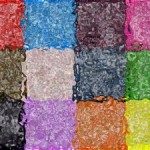 "The smile on five-year-old Mary's face shone like the sun as she handed the wrinkled package to me." Grab a tissue before reading it because Peg Chauncey Cramer touches the heart with her poignant account of Mary's Gift to her. A true story you won't soon forget, and one you'll want to share with others.
Collective Wisdom – How would you respond to this insult?
Teachers were asked to come up with great zingers in response to that tired old saw, "Those who can, do. Those who can't, teach." They came up with some good ones!
Here's T-Netter Paulie's beautiful photo from the Pacific Northwest.
Paulie's photo
Sunday, February 7, 2010
*

*
*
*
Now, this is interesting. Does your district have rules related to what and how you display student work?
Post: Rubrics on display
Posted by: Artlady on 2/06/10
In my district they are implementing a new system where you
have to display a rubric on your bulletin board along with
any student work present. I have a rubric that I have made
but it is too large to fit alongside the work..usually I
check off the rubric, write comments and place it on the
back of the work before sending the work home.
Doe anyone have a rubric style that is simple enough to
display on the board but doesn't take away from the work on
the board?
An Apple Seed of inspiration:
Never look down on anybody unless you're helping her/him up. ~ Jesse Jackson (Today's Apple Seed is here.)

The Teachers.Net community was saddened to learn that we have lost a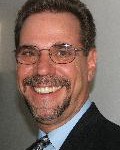 member of the Teachers.Net family of educators. Judson L. Price, 58, known on the Teachers.Net boards as "Dux," passed away on Thursday, February 4, 2010.

*
*
*
*
*
*
February Theme Lesson Plans: US Presidents; Recipe for Friends; Valentine's Day; The Human Heart; Character Education.
Celebrate President's Day with an easy to make patriotic cracker recipe!
Observe the 100th Day of school with these ideas! A printable 100 chart.
The Medicalizing of Education by James Burns
Medication is necessary to treat illnesses and sometimes to keep us alive. But for inattentive and out-of-control students, are we turning too quickly to medication instead of expecting individual accountability and self-control? Read the rest here.
Should creative writing be used as punishment? Read what Marybeth Ames says about Creative Writing as a Disciplinary Strategy.
NBPTS (National Board for Professional Teaching Standards) is just one of the chatboards that make up the Teachers.Net Career Center. Join the NBPTS mailring for peer support by email!
President's Day Song (piggyback)
Posted by: Mrs. G on Kindergarten Chatboard
I like this one…simple and I have a chance to introduce
coins & currency!

DO YOU KNOW THE PRESIDENT
Tune: "The Muffin Man"
Do you know the president,
The president, the president?
Do you know the president
Whose face is on the penny?
Yes, we know the president,
The president, the president.
Yes, we know the president,
His name is Abraham Lincoln!
~ by Jean Warren
Continue with a verse about George Washington, who's face is
on the nickel.

Enjoy the rest of the weekend!
———————————————————————-

February 5, 2010
Good morning and good luck to everyone in the path of the blizzard!
In the February issue of Teachers.Net Gazette: Children in Pain by Dr. Robert Rose
"Don't touch me you white M…F…!"
I wouldn't be normal if his anger didn't hurt me. I had the legal power (1965) to paddle or suspend him, but I didn't. I didn't even have this concept clearly in my mind, but I intuitively knew that he was a child in pain. Read the rest here.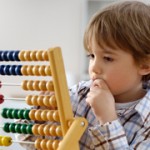 Math brainteasers to print and use with your students! By Steve Sherman of South Africa, creator of  Livingmaths.com. The printable link follows the last brainteaser on the page.
12 Ways to Improve and Enhance Your Para-Professional -Teacher Experience by Susan Fitzell
The role of the paraprofessional in the classroom is often ill-defined and leaves too much room for interpretation which can contribute to frustration in the relationship between teacher and assistant. Here's help.
Teachers.Net Job Center: Teachers, get a leg up in a tough job market! Review and respond to job opportunities, post and manage your resume, and more – FREE! Employers, fill your vacancies with qualified teachers!
"Ridiculous Parents"?

An interesting post from the Kindergarten Chatboard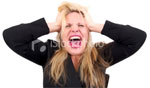 Hate to complain, but must vent or explode! I'd like to hear from other K teachers who are experiencing what I am. I have several parents who are making my life crazy, and I'm starting to feel that catering to them is taking up my whole job.
They demand I police how many choc milks their child has, make them eat the sandwich before the dessert (why do they pack a dessert??), watch to be sure they wear the pink mittens but NOT the purple ones which are to be saved in their pack for daycare, demand I make sure the child only takes the book order to mom's and not dad's because dad didn't pay for his half of the order (this also goes for various items of clothing – I'm asked to keep track of who bought what), insist I keep track of bathroom visits & drinks so they stay "properly" hydrated but not so much that they have an accident on the bus, call them the minute an ex fails to pick up on time, and on, and on, and on.
Composing polite replies to the daily e-mails, calls and notes is taking up all of my planning time, unless I want to be after school for hours. I can't ignore them and I must be politically correct, but aren't we letting them get a bit out of hand? The problem isn't my school – they are very supportive – but this is considered a "normal" part of my job, and of every teacher I know. Are parents getting a bit out of hand? Aren't we encouraging this behavior as a nation?
[Readers may add their comments below.]
February 4, 2010
Post: Making babies…
Posted by: Louisiannie on the main chatboard
A second grader came home from school and said to her grandmother, "Grandma, guess what? We learned how to make babies today."
The grandmother, more than a little surprised, tried to keep her cool. "That's interesting." she said. "How do you make babies?"
"It's simple," replied the girl. "You just change 'y' to 'i' and add 'es'."
**********
Today's Apple Seed posted here is a great lesson for educators and students:
If you set out to be successful, you already are.
~ Katherine Dunham
Get ready for the BIG GAME!


EASY Tailgating Chicken Wings Recipe
Posted  by "Chef Boy RV" on the Teachers.Net Recipes Chatboard
Feb. 4 is … Homemade Soup Day
Feb. 5 is … Chocolate Fondue Day
Feb. 6 is … Pay a Compliment Day
You won't believe what Feb. 16 is! Check it out on the Today is… page for February
(I'm looking forward to Feb. 23!)
Teacher-humorist JP Wood says a lot in a single "Schoolies" comic, this one on motivation
Now for an interesting and inspiring excerpt from Harry & Rosemary Wong's February article: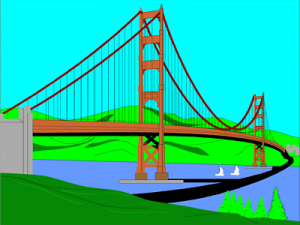 Building Bridges
Designs of bridges vary depending on their function and nature of the landscape. There are beam bridges, cantilever bridges, arch bridges, suspension bridges, cable-stayed bridges, and truss bridges.Your classroom is the bridge to tomorrow for your students.The design is up to you to steal from the best bridge makers at your school and create the structure in your classroom for your students to thrive in and succeed. Sir Isaac Newton remarked we build too many walls and not enough bridges.
The father of modern science had great insight into today's classrooms. Walls are confining; bridges are elevating. Providing structure in a classroom is not about building walls, it is about building bridges so that students can cross to regions unknown—safely, securely—with the support of a knowledgeable teacher.
Bridges are the superhighways of dreams. Create an environment for your students to imagine dreams and provide a path for them to achieve their wishes come true.
Kathleen
———————————————————————————-
February 3, 2010
An inspirational thought to inspire you, your students, your colleagues:
Most of the shadows of this life are caused by standing in one's own sunshine ~Ralph Waldo Emerson

In this, the February issue of Teachers.Net Gazette we think you'll find a lot to think about in the cover story "12 Things Teachers Must Know about Learning" by Bill Page

Teachers who better understand the way kids' brains utilize their classroom experiences can be even more effective in improving student achievement, can reach and teach all students, and can find more satisfaction in involving the kids in student-centered teaching and learning. Read the 12 things teachers must know about learning.

An exciting opportunity for AP teachers to study this summer at an oceanside facility in beautiful Acadia National Park, Maine. "Significant scholarships available."
Need a laugh? Teacher-humorist JP Wood offers this on clever negotiation.
In case there are still some educators out there who don't know about Teachers.Net Gazette and the many peer support resources at www.teachers.net, please circulate this message among the members of your school district's email network, and of course, share with your PLN.
———————————————————————————————-

February 2, 2010
Happy Groundhog Day!
Well, "happy" if you like winter. THE national groundhog Punxsutawney Phil in Pennsylvania saw his shadow this morning, predicting 6 more weeks of frigid cold, ice, snow, and evenings spent curled up in those snugglies!
It turns out that Ben Hughes, one of the handlers of Punxsutawney Phil, might have learned everything he needs to know about about groundhogs and Groundhog Day in Kindergarten from his former teacher, long-time T-Netter "Disney Cathy" Mullen! Here's a photo
of Ben displaying his tenderness and animal loving skills with weather-seer Punxsutawney Phil. More proof that teachers really DO touch the future!
Monday, February 1, 2010
Just received from noetic-learning.com:
We would like to invite Teachers.Net Gazette readers to Noetic Learning's math contest. Noetic Learning Math Contest is a problem solving contest for elementary students. The goal of the math contest is to develop young students' problem solving skills and foster their love and ambition for math. The contest will be held on April 15th, 2010.
Each test consists of 20 problem solving questions. The problems that you'll find in the Noetic Learning Math Contest are grade-appropriate. No problems require special math concepts beyond what's learned at school. However, some problems will require advanced problem solving skills.
A team leader from the school will administer the test at his/her school. The test results will be evaluated nationally and the students finish in the top 10% in each grade level will be rewarded and the students who finish in the top 50% will be recognized on our web site.
Feel free to contact me for any questions about the contest. Or you may visit the web site for more detailed information http://www.noetic-learning.com/mathcontest
Li Kelty – Noetic Learning
http://www.noetic-learning.com
———————————-