This and That – Great ideas, links, tips
By Teachers.Net News Desk
Sunday, January 31, 2010
Today's Apple Seed of inspiration:  Fall down seven times, stand up eight. ~ Japanese proverb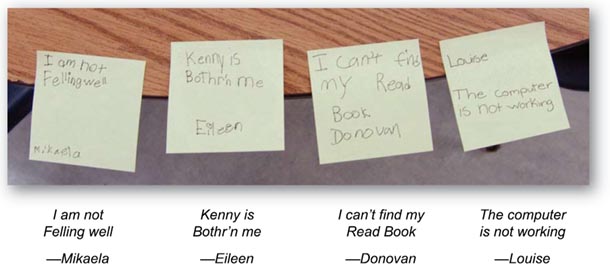 How to triage other students' needs so you can work – uninterrupted – with small groups, and a 60-second trick to use at the end of every school day. (You'll say, "Now, why didn't I think of that?")
2 simple, highly effective teaching tips by Rick Morris
A brand new teacher, Nile Wilson started the orchestra program at a new high school. Four years later she has a full varsity orchestra, beginner/intermediate, freshman, junior varsity orchestra and a cello choir. How did she do it? The Sounds of Students Learning and Performing by Harry & Rosemary Wong.
As students become more tech-savvy, they become better equipped to implement more clever – and difficult to detect – methods of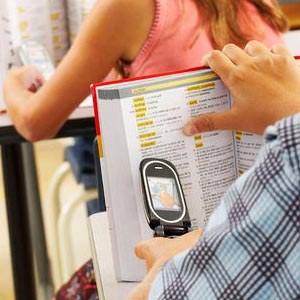 cheating. The author offers insight and ten methods teachers can use to level the playing field. Cheating and the 'Net Generation by Al Haskvitz
Tour a delightful and efficient Howard County, Maryland Kindergarten classroom with Jeanine Kindergarten Horner as your guide! Enjoy and learn from five pages of classroom photos and instructive captions!
Don't forget to gather some last minute lesson ideas by typing in your lesson themes and topics in the Teachers.Net Lesson Bank search box. With more than 4300 teacher-submitted entires, there's bound to be something that will add a bit of sparkle to your lessons this week.
Enjoy!
___________________________________
Thursday, January 28, 2010

Today's Apple Seed is a quote by Mohammed Ali, posted by Barb S./MI
Selected Cover Stories from  Teachers.Net Gazette:
Transform Your Classroom by Unlocking Your Rubber Room by Perry Binder
Hail to the Chief! Let Them Learn to Lead! by Robert Rose
At-Risk Students: A Point of Viewing – by Bill Page
High Quality Teaching:The Intangible Element – by Hal Portner
and from the Archives, an article by Jan Fisher on Getting and Keeping New Teachers
LOOKING FOR HELP

A teacher is appealing for help with posting a video to her class website. Click here to read and help.
A teacher wonders what to do now that she's conducted multiple intelligences surveys from her students.
**** Bob has just completed a re-design of the Teachers.Net homepage. Take a look!  Feedback is always welcome!

—————–
Tuesday, January 19, 2010
Tim Newlin
just sent this "really cool online free testing activity where you get better as you do the test each time and learn about geometry and train your eye-balling skills." Try it out.
http://woodgears.ca/eyeball
Today's Apple Seed – inspiration to share with students and colleagues:
You miss 100% of the shots you never take. ~ Wayne Gretzky

Teachers – Healing Broken Lives
"What you care for, anyway? Why you care? Nobody cares—nobody!"
"I do care. I care because I have three boys. I want a good life for them, and I want you to have a good life, too. I care because you are one of my students, and I know you will succeed if you put your mind to it. I care because it is my responsibility to care, son."
He broke down and cried like a baby.
Read the entire piece by Graysen Walles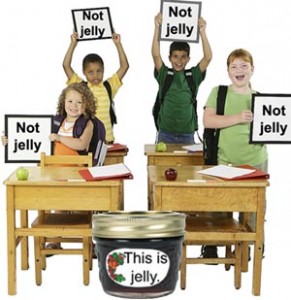 Labels Are For the Jelly Jar – On our farm, we stored our canned goods in the dark, damp cellar. But, even in the daylight it was impossible to tell raspberry jelly from blackberry or grape without labels. Labels have many important uses — but not for kids.  A simple, four-step diagnostic process that precludes the use of labels and leads to obvious, specific, built-in, remedial techniques. Read more about Bill Page's diagnostic process.
Check out the Teachers.Net Mentor Center – a forum for each and every grade level… offering unparalleled peer support!
Kathleen
———–
Monday, January 18
Today's Apple Seed:
The time is always right to do what is right. ~ Dr. Martin Luther King, Jr.
Click for 2 pages of Tips for Educating Homeless Children
Click to read Alfie Kohn says It's Not What We Teach, It's What They Learn
"I taught a good lesson even though the students didn't learn it," makes no more sense than "I had a big dinner even though I didn't eat anything."
Some of our community's best recipes! Teachers.Net teachers share 5 favorite recipes:
Horseradish Meatloaf
Vegetable Casserole
chicken Tamale Casserole
Chippy's Coconut Cake
Ima Teacher's Mushroom Barley Soup
————–
Did you know that the daily Apple Seed is posted every day of every year by Barb S. who teaches high school in Michigan? EVERY morning before she leaves for the classroom, she takes the time to post a thought-provoking quote selected for the Teachers.Net community. THAT'S dedication!
On the very rare occasions when she cannot post, Barb arranges to have someone post the daily quotes she's collected. What a terrific commitment to the Teachers.Net community! Thank you, Barb! If you appreciate the daily Apple Seed quotes, consider posting your comment as a followup to Barb's post each morning. Here's today's Apple Seed thread.
Each month, the previous month's Apple Seeds are posted in the Gazette. Here are the December 2009 Apple Seeds.
To access a printable poster of the January 2009 Apple Seeds click here.
I ordered from CafePress two 5″ x 8″ journals with a custom photo printed on the cover. I selected "task journal" pages over "blank" and "college ruled." This is what they look like and I'm disappointed! I'm also very puzzled about how this type of page layout would be used with all those dots on most of the main part of the page! Any ideas??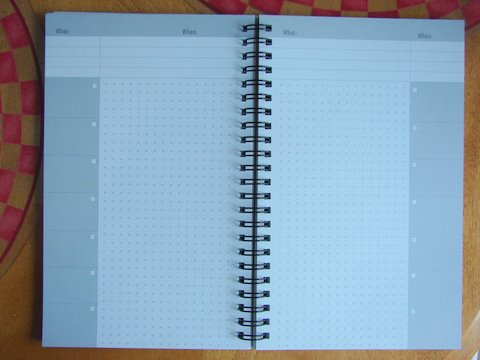 ———————————————————————————————————
Just saw this very cute video on tv Surprised kitty
___________________________________________________________