Safe Search Kids Launches New Site Design for 2013-2014 School Year
By Teachers.Net News Desk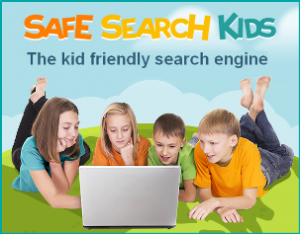 A new school year is underway and schools across the nation, and around the world, are bustling with activity as kids settle in for another season of fun and learning. Teachers have been working hard to create a safe and productive environment where children can grow in knowledge and explore exciting new subjects. 
In anticipation of the 2013-2014 school year, Safe Search Kids has launched a new website design that is more visually stimulating for kids, along with provides informative and educational articles geared to teens, parents and teachers alike on a variety of topics related to internet safety.

The internet is a great tool for research and with that extensive resource comes increased risk for children of all ages. With Google being a primary source for many 'web surfers', Safe Search Kids was designed to implement Google search with SafeSearch automatically activated.
The SafeSearch feature provided by Google has been around for a few years with functionally given to users to set the level of filtering. The default setting on any browser is Moderate Filtering. Those searching Google can decide to turn safe search OFF, or to increase search filtering within any browser they are using.
Safe Search Kids is a website that automatically sets search results at Strict Filtering without the need for users to change their browser settings. This is ideal for schools who may be using individual browsers on a variety of computers.
We live in a computer age and it is the responsibility of parents and educators alike to ensure a secure learning environment for our children. When safe boundaries have been set up, it allows both younger kids and teens to become the young men and women we aspire them to be, while reducing the risk of viewing harmful written content, as well as inappropriate images.
Learn more about safe search resources and online safety tips at http://www.SafeSearchKids.com