New Children's Book Extols Importance of School – Iggy Biggy Buggy – One Sunny Day by Stayci Mallozzi
By Teachers.Net News Desk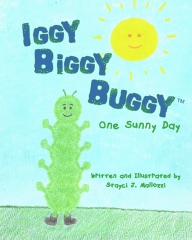 Iggy Biggy Buggy – One Sunny Day written and illustrated by Stayci J. Mallozzi
A sweet fable as well as a playful picture book for pre- and beginning readers, Iggy Biggy Buggy™:One Sunny Day by new children's author and illustrator Stayci J. Mallozzi is a winning tale about a charismatic caterpillar who learns that missing school isn't all it's cracked up to be and that learning alongside his classmate friends is not to be missed.
One sunny day, Iggy Biggy Buggy stays home from school. Instead of heading to class with the rest of his friends, he rides his new blue bike, jumps on his trampoline, and writes his name in the sand. It seems like a lot of fun; that is, until Iggy Biggy Buggy realizes he's all alone and he comes to understand there's nothing better than having a fun-filled adventurous day counting, reading, writing, and being with his friends in school.
Click here for three Iggy Biggy word search puzzles.
Click here for fun facts about caterpillars
About author-illustrator Stayci J. Mallozzi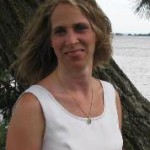 Stayci J. Mallozzi was involved in the corporate world for well over fifteen years and now embraces life with her husband and two children in Norwalk, Connecticut. Seeing life through her children's eyes, she was inspired to tell her children a story to encourage them to see a different perspective when they did not want to go to school. Iggy Biggy Buggy™: One Sunny Day is her first children's book in an adventurous series to follow.