Middle School Students Design Wheelchair Ramp for Unique Engineering Project
By Teachers.Net News Desk
What surface will provide the best mobility for a person in a wheelchair…and why? That was
the question posed to 89 George West Middle School students in Texas recently as part of their
science lesson. Thanks to engineering curriculum from SMU Lyle School of Engineering's The
Infinity Project, students integrate science and math lessons using hands-on projects where
they work collaboratively in groups, like real engineers.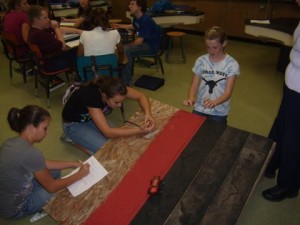 Under the direction of Caroline Meyer and Phillip Devanney, 8th grade math and science
teachers, students tackled a wheelchair ramp project. They ran model cars down a ramp
divided into three sections: grooved rubber, bare wood, and painted wood. After timing how
fast the cars traveled, the teams concluded which would be the safest choice for a wheelchair
ramp as the surface with the most friction. The conclusion: Although the students reported
varying results, a matte-finish rubber or roughed-up rubber should prevent slipping and
provide a slow, safe descent.
"This problem-solution approach really appeals to an inquisitive young mind," says Linda
Clark, Technology Applications instructor at George West Junior High. "The wheelchair ramp
project went really well and our math instructor plans to revisit the lesson later in the year,
taking students to areas around the school to measure actual ramps on campus and the
football field."
The affordable Infinity Project program delivers teachers rigorous, yet flexible lesson plans that incorporate more than 350 engineering and technology hands-on projects to make learning both fun and relevant. For example, as part of one Introduction to Engineering lesson, 7th grade students conducted the egg bungee drop experiment. In Simple Machines, students designed a catapult. During the spring semester, teachers plan to introduce Rocketry, Robotics, and Digital Imagining.
The Infinity Project was developed 10 years ago by SMU Lyle School of Engineering, Texas
Instruments, National Instruments, the U.S. Department of Education, the National Science
Foundation, and others to help students see the real value of science and math and
encourage this generation to pursue a career in engineering. To date, The Infinity Project has
impacted over 5,000 students in 38 states.
Tammy Richards, Associate Dean of SMU's Lyle School of Engineering and Director of The Infinity Project, advocated adding engineering as a 4th year science in Texas.
—-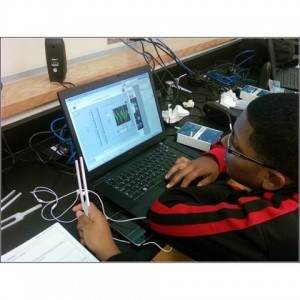 Texas school districts can now offer plug-and-play engineering curriculum to college-bound students,
laying the foundation for a successful transition into college-level engineering courses.
The ultimate goal, of course, is to increase the number of middle school and high school
students who later pursue careers in engineering and technology. More than half of the U.S.
economy's growth in the last 50 years is due to scientific and technological innovation.
Despite this, the statistics are sobering: Less than 15 percent of U.S. high school graduates
have the background to major in engineering.
"From engineering the ultimate karaoke machine to designing a digital backpack, or
performing an autopsy of a VCR, The Infinity Project delivers hands-on experiences that
instructors can use to encourage students to problem-solve and work collaboratively, today
in the classroom and tomorrow in the workforce," says Richards.
About The Infinity Project
The Infinity Project, created by Southern Methodist University (SMU) Lyle School of
Engineering and Texas Instruments, uses hands-on curricula to bring science and math to
life for secondary and early college students. Nearly 400 middle schools, high schools and
colleges in 38 states are utilizing The Infinity Project to build the technology leaders of the
future. www.infinity-project.org