Living Green: A Turtle's Quest for a Cleaner Planet Published in Jabberblabber
By Teachers.Net News Desk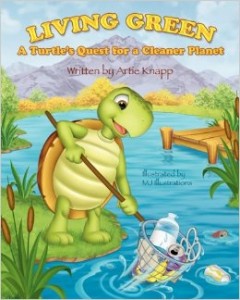 Order the book in time for Earth Day!
.
.
Based in Memphis, Tennessee, Jabberblabber is a print and online Earth Friendly magazine for kids available at all Walgreens stores in the Tri State area, as well as various other locations throughout the Mid-South. To read part 1/5 in the February issue, click here. The story is on page 4. 
.

The story is available as read aloud with accompanying graphics on Mighty Book, online here and on YouTube.