Links & Likes
By Teachers.Net News Desk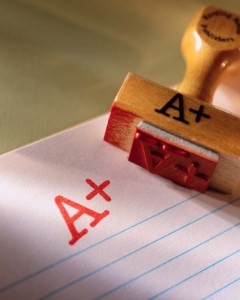 Links and Likes! New links and likes are added throughout each week, so check back often. OR, sign up for a Teachers.Net mailring and you will receive updates delivered right to your computer's email box!
PLEASE use the Facebook widget above to share this with your friends and colleagues.
*
*
The High Cost of Low Teacher Salaries:
http://www.nytimes.com/2011/05/01/opinion/01eggers.html?_r=3 – WHEN we don't get the results we want in our military endeavors, we don't blame the soldiers. We don't say, "It's these lazy soldiers and their bloated benefits plans!"
Politician Opposes Teacher Unions, Seniority tenure:
http://articles.philly.com/2011-04-30/news/29491083_1_education-plans-largest-teachers-union-new-jersey-education-association – NJ's governor Christie says he plans to expand charter schools, pay teachers on merit, allow students in failing schools to matriculate elsewhere, and eliminate seniority as the basis for teacher tenure.
Teachers are Brave – by Graysen Walles
http://teachers.net/gazette/MAR09/walles/ – Somewhere in this country a drive-by was avoided, a robbery was reconsidered, or a suicide attempt was abandoned because a teacher was willing to show up and make a difference in the classroom, administrative office, after school activity, or at the home of a child.
——————————————————————————————————–
Helping Children Cope After A Natural Disaster by Leah Davies, M.Ed
http://teachers.net/gazette/JUN08/davies/
Helping children overcome emotional problems in the wake of a disaster is a considerable task for parents, teachers, and mental health professionals. Here's help.

Effective Teachers End the Year Successfully by Harry and Rosemary Wong
http://teachers.net/wong/MAY07/
End of School Year Tips for Busy Teachers by Barbara Gruber and Sue Gruber
http://teachers.net/gazette/MAY08/gruber/
At the beginning of May, doesn't it seem like summer is ages away? Relax… there's all kinds of time to wrap up the school year. By the middle of May it becomes obvious just how much there is to do before the school year ends. By the end of May, it's possible to be whipped into a frenzy while struggling to keep a suddenly wild class on track and wrap up loose ends. Here are some tips to help you finish your school year with your sanity intact.
Easy Ideas to Wrap Up the Year by Sue Gruber and Barbara Gruber
http://teachers.net/gazette/JUN08/gruber/
Mother's Day Gifts and Activities
http://gazette.teachers.net/gazette/wordpress/teachers-net-resources/mothers-day-gifts-and-activities/
3 printable Earth Day song sheets
http://teachers.net/gazette/APR09/printables/index2.html#two
Printable Earth Day award for younger students
http://teachers.net/gazette/APR09/printables/index2.html#six
Teachers.Net Earth Day/Eco Chatboard at http://teachers.net/projects/earthday
Use Contingencies, Rather Than Consequences by Marv Marshall
People do better when they feel good—not bad—so, use contingencies, rather than imposing consequences. Here's the simple, but effective technique! Or, What Bill Cosby's character Dr. Huxtable learned about offering contingencies.
http://teachers.net/gazette/NOV08/marshall/
"Labels are for the jelly jar!" says Bill Page
http://teachers.net/gazette/NOV08/page/

Photo tour of a grade 4/5 classroom in Washington
http://teachers.net/gazette/NOV08/photos/
School is a Verb – Todd Nelson
http://teachers.net/gazette/AUG08/nelson/
In the news:
For school children, where's the water?
http://www.cnn.com/2011/HEALTH/04/18/water.school.children/index.html?hpt=Sbin