Guided Reading Lessons and Printable!
By Teachers.Net News Desk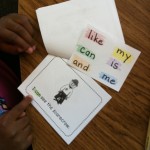 Not sure what guided reading is? Looking for guidance on early guided reading levels, techniques and even some specific lessons? Well, you've come to the right place! Generous teachers have shared their lessons and guided reading tips, saving you a LOT of time and work. Of course you'll want to share this page with others looking for Guided Reading resources.
NOTE: Check back as we'll add to this page when additional resources become available. We'd welcome your lessons posted to the Lesson Bank!
Guided Reading in Kindergarten – Printable guide!
Kindergarten teacher Jennifer Goldstein generously offers her guide to the various guided levels commonly seen among. Includes PRINTABLE version!
Guided Reading with Pre-Readers by Heidi Butkus
http://gazette.teachers.net/gazette/wordpress/heidi-butkus/how-to-do-guided-reading-with-children-that-cannot-yet-read/
Lesson Plan: Emergent Guided Reading Lesson
http://teachers.net/lessons/posts/3405.html
Lesson Plan: guided reading lesson using BATS (Elementary, 4 …
http://teachers.net/lessons/posts/1345.html
Lesson Plan: guided reading using All About Owls by Jim Arnosky
http://teachers.net/lessons/posts/1130.html
Lesson Plan: Guided Reading using Gail Gibbon's book Frogs …
http://teachers.net/lessons/posts/1134.html
Lesson Plan: guided reading Uncle Elephant by Arnold Lobel …
http://teachers.net/lessons/posts/1489.html
Lesson Plan: gingerbread man guided reading lessons, focused …
http://teachers.net/lessons/posts/1416.html
Lesson Plan: Guided Reading: Rosie's Walk (Elementary, Reading …
http://teachers.net/lessons/posts/2103.html
Lesson Plan: Little Bear Guided Reading (Elementary, Reading …
http://teachers.net/lessons/posts/1139.html
Lesson Plan: guided reading grade one – Cat's Colors (Elementary …
http://teachers.net/lessons/posts/1967.html
Lesson Plan: Clifford Guided Reading Comprehension 4 blocks …
http://teachers.net/lessons/posts/1131.html
Lesson Plan: guided reading — listening/reading transfer "main idea" 4 Blocks Elem.
http://teachers.net/lessons/posts/1249.html
Lesson Plan: guided reading Three Little Pigs (plus wolf, javalinas …
http://teachers.net/lessons/posts/1320.html
Lesson Plan: guided reading with Frog and Toad (Elementary, 4 …
http://teachers.net/lessons/posts/1133.html
Lesson Plan: Flat Stanley Guided Reading (Elementary, Reading …
http://teachers.net/lessons/posts/3551.html
Lesson Plan: Chyrsanthemum GR lessons (Elementary, 4 Blocks)
http://teachers.net/lessons/posts/2356.html
Lesson Plan: chicka chicka boom boom -1st grade guided reading …
http://teachers.net/lessons/posts/1966.html
Lesson Plan: Guided Reading Weekly Plans with Traditional stories, Kindergarten
http://teachers.net/lessons/posts/2287.html
Lesson Plan: guided reading Stellaluna
http://teachers.net/lessons/posts/1359.html
Lesson Plan: Guided Reading: Mrs. Wishy Washy .
http://teachers.net/lessons/posts/2176.html
Lesson Plan: Tacky the Penguin guided reading
http://teachers.net/lessons/posts/1453.htm
Cheryl Sigmon: The Perfect Guided Reading Lesson
http://teachers.net/gazette/AUG02/sigmon.html
VIDEO: Modeling Guided Reading
http://teachers.net/gazette/MAR09/video/#one
Support for the "Rookie Reader" During Guided Reading
http://teachers.net/4blocks/article23.html