How to Cultivate a Positive & Effective School Culture
By Teachers.Net News Desk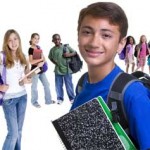 All in one place, THE answers to the question, "How can I foster a more positive and effective school culture?" Here you go…
1. Shaping the Culture of Your School: Four Tools for Leaders By Barbara R. Blackburn and Ron Williamson
http://gazette.teachers.net/gazette/wordpress/barbara-blackburn-ron-williamson/shaping-the-culture-of-your-school-four-tools-for-leaders/
The culture of a school is a powerful tool for shaping the behavior of those who work there because it reflects the important values and underlying assumptions of that school. Culture is a powerful set of rituals, traditions, and practices that are often transmitted without question from generation to generation.  Let's look at four tools that can help you encourage a culture of growth in your school.
——
2. The Success of a Culture of Consistency by Harry K. and Rosemary Wong http://teachers.net/wong/MAY10/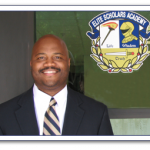 "I knew from day one that our school community would only succeed if we had a common belief system and common practices that promoted strong teacher collaboration, which would then lead to to high student achievement." Dr. Graysen Walles
——
3. How a Principal Creates a Culture of Consistencyby Harry K. & Rosemary Wong http://teachers.net/wong/AUG11/
Entering the middle school, the school's motto, School Means Success, written in English and the Dakota Language, is the first thing you will find painted from floor to ceiling.
——
4. Building a Positive School Culture http://smartblogs.com/education/2013/08/08/building-a-positive-school-culture/
By Thomas Murray
Schools around the country are being cleaned, waxed, and made to look their best in preparation for another year. It's about this time when principals begin planning for the new year. Data is analyzed, goals are formed, schedules reworked, communication to parents planned, etc. But where does school culture fit into planning for next year? What steps can principals take to build a positive school culture and strong team?