Flipped Learning Literature Review Available
By Teachers.Net News Desk

Comprehensive Literature Review on Flipped Learning Available 

Flipped Learning Network™, George Mason University and Pearson's Center for Educator Effectiveness Collaborate to Provide Resources to Support Growth of Innovative Instructional Model

June 17, 2013

As thousands of teachers around the country are moving from the traditional "sage on the stage" model of teaching to what is broadly understood as "flipped learning," they are looking for research and resources that suggest proven methods they can rely on as they implement this innovative new instructional approach. Today at FlipCon13, the sixth annual flipped learning conference, the Flipped Learning Network, George Mason University and Pearson's Center for Educator Effectiveness released, "A Review of Flipped Learning," a comprehensive review of the emerging literature on flipped learning to support the growth of this teaching model that appears to be improving student achievement.

The flipped learning model of instruction, while virtually unknown a few years ago, is gaining attention and adherents among teachers and administrators in American K-12 and postsecondary classrooms. In this model, some or most of direct instruction is delivered outside the group learning space using video or other modes of delivery. Class time, then, is available for students to engage in hands-on learning, collaborate with their peers, and evaluate their progress and for teachers to provide one-on-one assistance, guidance and inspiration. The shift is from a teacher-centered classroom to a student-centered learning environment.

"A Review of Flipped Learning" focuses on how the model affects personalization and differentiation, discusses active learning and explores how flipped learning serves diverse student populations.  An analysis of implementations and results in K-12 schools and colleges and universities is also included.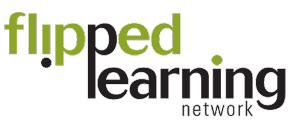 Flipped Learning Network's Executive Director Kari M. Arfstrom, said, "The Flipped Learning literature review is particularly compelling because it reveals that the available research supports what we see every day when we visit flipped classrooms.  Students are more motivated to learn, teachers are finding higher levels of job satisfaction and, ultimately, student achievement improves."

The literature cites several flipped learning case studies, including one from Clintondale High School in Michigan. When this suburban Detroit school flipped its ninth grade classes, the number of student discipline cases dropped by 74 percent in two years.  Parent complaints also dropped from 200 hundred down to seven. Encouraged by these results, the principal converted the entire school to a Flipped Learning model in fall 2011.

In another case study cited in the report, the move to flipped learning, in combination with other change strategies, transformed Byron High School in Minnesota from a school where less than one-third of students passed the state mathematics test to being designated a National Blue Ribbon School four years later, with nearly 74 percent of its students passing the state assessment.

The report concludes that while quantitative and rigorous qualitative data on Flipped Learning is limited, there is a great deal of research that supports the key elements of the model with respect to instructional strategies for engaging students in learning. The research that does exist demonstrates that teacher who are flipping their classrooms report higher student achievement, increased student engagement and better attitudes toward learning and school. In addition, the teachers report that their job satisfaction has improved and they are feeling re-energized by their heightened interaction with students.

Pearson's President of School Achievement Services Alison Wagner, said, "As flipped learning rapidly becomes a national movement in education, it is important that teachers and administrators have access to the research and resources to support effective implementation of this new way of teaching students. Our Pearson Center for Educator Effectiveness collaborated with our partner, Flipped Learning Network, and the education experts at George Mason University, to develop and widely disseminate the most comprehensive review of the literature on this topic available today."

The paper was authored by Noora Hamdan and Patrick McKnight, Ph.D., George Mason University; and Katherine McKnight, Ph.D., Pearson's Center for Educator Effectiveness; and Kari M. Arfstrom, Ph.D. Flipped Learning Network.

The complete literature review as well as a shorter white paper summarizing the findings are available for free download at: http://www.flippedlearning.org/research.

About Flipped Learning Network –Founded in 2012, the mission of the Flipped Learning Network™ is to provide educators with the knowledge, skills, and resources to successfully implement Flipped Learning. The goals of the FLN are to provide professional learning opportunities; conduct, collaborate and disseminate relevant research; and act as the clearinghouse for distributing promising practices for current and future "flipped" educators. The FLN's online professional learning community has more than 12,000 members. For more information, visit www.flippedlearning.org


About George Mason University – George Mason University is an innovative, entrepreneurial institution with global distinction in a range of academic fields. Located in Northern Virginia near Washington, D.C., Mason provides students access to diverse cultural experiences and the most sought-after internships and employers in the country. Mason offers strong undergraduate and graduate degree programs in engineering and information technology, organizational psychology, health care and visual and performing arts. With Mason professors conducting groundbreaking research in areas such as climate change, public policy and the biosciences, George Mason University is a leading example of the modern, public university. George Mason University-Where Innovation Is Tradition.

About Pearson's K12 Research & Innovation Network – To help address the most pressing questions facing teachers and students, Pearson is bringing together top education experts in the K-12 Research & Innovation Network—a collection of centers focused on advancing transformational models of instruction and assessment that make learning more personalized and connected. The Research & Innovation Network is led by Kimberly O'Malley, Ph.D., Senior Vice President of Research and Development, and comprises five centers: the Center for Digital Data, Analytics & Adaptive Learning, the Center for College and Career Success, the Center for NextGen Learning & Assessment, the Center for Online Learning and the Center for Educator Effectiveness.

About Pearson – Pearson is the world's leading learning company, providing educational materials and services, business information through the Financial Times Group, and consumer publishing through the Penguin brand. Pearson serves learners of all ages around the globe, employing 41,000 people in more than 70 countries. For more information, visit www.pearson.com.