Code 7: Cracking the Code for an Epic Life
By Teachers.Net News Desk
7 Stories, 7 Kids, Crack the Code for an Epic Life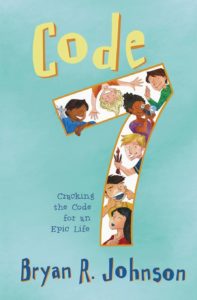 An inspirational short story anthology by 
Bryan R. Johnson
invites middle grade readers to change the world.
 .
"[W]ill help anyone, young or old, 'crack the code to an epic life,' as the book puts it. Johnson is a purposeful storyteller, and each of his seven tales embodies a different, important characteristic that a successful person should have." –Kirkus Reviews
.
From the minute they wake up in the morning, most kids are far too busy dealing with schoolwork, their activities, and their responsibilities at home. In other words, they are busy doing what they are told. But what about what our kids aspire to do? Can we do more to expose our children to a full spectrum of possibilities beyond standardized tests, dance recitals, and taking care of Fido? Entrepreneur Bryan R. Johnson believes we can, and in his newly minted role as a middle grade author of the book Code 7: Cracking the Code for an Epic Life, he shows us that children, much like the ones described above, can be empowered to re-write their futures and the world around them if they know how to access their power from within.

Code 7
features the short stories of seven very different children, during which we learn that life at Flint Hill Elementary School may seem normal, but four students find themselves on a path to cracking a secret code—one that will empower them to succeed in life. From Jefferson, the artist who must find his own voice to paint the school mural, to Samantha, the bullied stagehand, who must face her fear of humiliation to save the drama club musical, to Sebastian, the young businessman, who must battle his ethics while pursuing a candy-selling operation at school, the students discover something valuable about themselves as they strive to become who they want to be. By the book's end, these seven students must work together to re-envision the future for Flint Elementary's Imagination Week… but how? Johnson deftly addresses topics of self-identity and self-worth, risk-taking, perseverance, integrity and more by showing, not telling, in a way that kids can see for themselves how it's done. Ultimately readers will understand that when the natural passions and interests of people are combined, results can be achieved for a community in epic ways.
Johnson wrote Code 7 because unlike any other time in our history, he believes we can help our upcoming generation take charge of their lives to better the world, regardless of their financial circumstances, educational resume, family background, or cultural or religious upbringing. Code 7 provides a road map for a diverse audience of children and their advocates to start early and make meaning in their lives today.
"Kids have the power to change the world if we just give them the conscious awareness and the tools to realize that power," Johnson says.
Not only are the stories in
Code 7
engaging for children to read, but the book is also perfect for parents and educators to share with kids to address themes of:
*Young people making a difference / changing the world
*Determining the values you want to live by 
*Being empowered to follow your passions
*Service learning and social entrepreneurship 
*Identity, self-confidence, and self-esteem 
.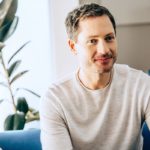 No matter where Bryan R. Johnson is—in the car, at the dinner table, or around the campfire—he loves inventing stories for his children on demand. A successful entrepreneur, venture capitalist, and founder of Kernel, OS Fund and Braintree, Johnson is also a real-life adventurer. If he's not flying airplanes, he's exploring the ruins of ancient Rome or climbing the peaks of Mount Kilimanjaro. He also loves fist bumps over handshakes, pizza without the crust, and colorful shoes.
For more information, visit
code7book.com
. 
Code 7 is now available through all major retailers.