Using a Laminator in the Classroom
By Teachers.Net News Desk
Submitted by Ishbel Lane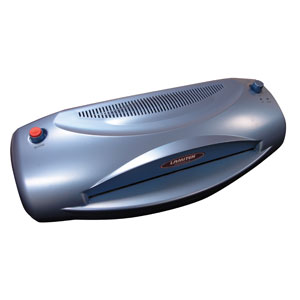 There are many ways preschool and elementary school teachers can utilize a thermal laminator machine to enhance, create and protect learning aids and artwork. Here are just a few.
Paper Dolls
Paper dolls can offer hours of fun, imaginative play time.  They are often so flimsy that even an older child has a hard time keeping them in good condition.  Take the doll and laminate it, cut around the edge and now you have a long lasting paper doll.  You can photo copy the clothes so that you can recreate them when they wear out.  You can even use the clothes as a template, creating an option for kids to make their own clothes for the paper dolls. Or you can even make your own paper dolls using pictures of animals too!
Learning Game Cards & Game Boards
There are lots of great learning games that can be printed and used in preschools and daycare centers.  Printing your own games can be fun and creative as well as much less expensive than purchasing them retail.   These games could include Memory, Which of these thing is not like the other, dominoes like games, Hidden Pictures, Bingo (use animals, numbers, letters) and a whole range of other games.  Laminate the boards and the cards to make them last, even being handles by little fingers. You can find many printable games ideas online at sites such as ABC Teach.
Create Re-usable Number and Letter Tracing Cards
Tracing is used to teach concepts and to develop the fine motor skills required for writing.  Taking free printable tracing pages and laminating them creates a re-usable, dry erase sheet for children to use over and over again.  You can make these laminated learning aids thin with a 3 Mil laminating pouch, which will be just enough to lightly protect and provide a dry erase surface.  You could also laminate them with a 10 Mil pouch to make them sturdier or even better mount them to a mounting board to create a extremely sturdy learning aid that can be used away from a desk.  This is also great for practicing math, geography or any other time you want to create a re-usable, writable, teaching aid. Free printable 0-10 template at MontessoriForEveryone.com.
Flash Cards
Flash cards are not limited to pre-schoolers; even adults benefit from this learning aid.  In the daycare or preschool environment, where children typically cannot read, they are especially helpful for learning numbers, letters, colors, etc.,  both in their primary language and in learning a second language.
Duty Charts
Laminate a photo of each child along with a chore or duty chart.  Duties may include line leader, crayon picker upper, getting the balls out, handing out snack, etc.  Attach a small round Velcro button to each duty area as well as the back of each child's photo.  Now you can temporarily adhere a child's photo to his/her assigned duty for the day.
Weather & Date
Using the same concept as a duty chart, you can have the children identify the days and weather and place a sun, cloud, rain or snow picture to the day.  Try this in a second language as well!  A dry erase marker allows you to write today's date or other information you want to include.
Hygiene Instructions
Instructions in the form of pictures are great for teaching little ones proper hand washing, teeth brushing and sneeze covering.  The first two are often placed at eye level for the child, above or by a sink.  This can be a very wet area and paper will likely get destroyed quickly.  Laminate them to protect from water, soap, and whatever else might splash up on the signs.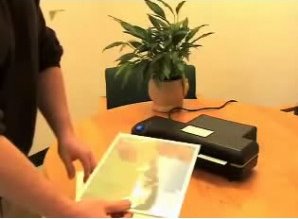 Labels with Photos or Images
Keeping organized often requires labeling.  With pre-school children who can't quite read yet, adding clip art or photos is a great way to help them understand what the label means.  Sticky back laminating pouches are an excellent choice for labeling.  Choose a word and image to be printed on paper ("Blocks" with a picture of blocks), laminate with a card-size sticky back laminating pouch.  After it's run through your pouch laminator you can peel of the backing and adhere to the shelf or bin that the blocks belong in.
Selecting a Laminator for the Classroom
You'll want to select a quality laminator for your pre-school that will last through the many projects you will come up with.  One of the most important considerations is to choose a larger laminator that will laminate signs and posters and one that accepts thicker pouches, for when you want to create sturdy learning aids.  Most cheap laminators only laminate 3-5 Mil pouches and you will likely find this too limiting.  The PhotoPro 13 is an excellent choice when choosing a classroom laminator. It laminates up to 10 Mil pouches, safely laminates photos and inkject printings and is quite affordable.  http://buylamination.com/mounting-laminators/188-bigmouth.html

If you want to create extremely sturdy, lap top, learning aids you might choose the Big Mouth Mounting Laminator.  This is a unique machine that offer pouch board lamination.
A third option is to go with a roll laminator.  This investment will be larger up front but the laminating film will be less expensive.  A roll laminator will allow you to laminate many small items at once or the option to laminate very large items, such as poster and
children's artwork.  Space available should be considered as the roll laminator will take up more room as well.   Consider the laminators by Lamitek and Banner American.  They tend to produce affordable, quality, made in the USA machines.