Christmas Ornaments by Inept Crafter
By Teachers.Net News Desk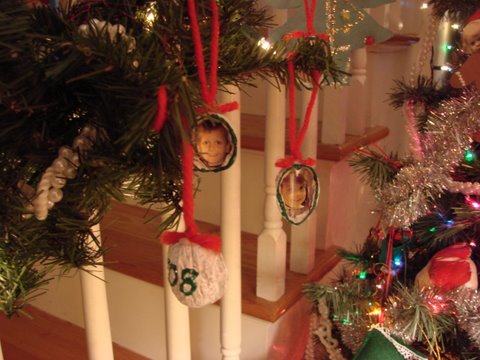 Photo ornaments made from walnut shell halves.
1. Spray paint the shell front and inside. Gold is pretty; I used white because we had no gold paint on hand.
2. Add contrasting color trim around opening of shell. Optional: Add date on back of shell.
3. Cut out photo of face, a tiny bit larger than the shell opening so that when you push the photo in, it becomes lodged inside without needing any glue. It can be pressed into the back of the shell or left close to the opening.
4. Hot glue on ribbon or yarn for hanging.