Announcements and Opportunities – November 2014
By Teachers.Net News Desk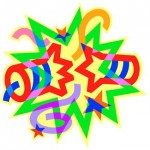 Check back often during the month for additional announcements and opportunities.
Go here to submit your announcements for possible inclusion on this page.
——————————————————————————————–
Mickelson ExxonMobil Teachers Academy
Mickelson ExxonMobil Teachers Academy is a partnership between ExxonMobil and professional golfer Phil Mickelson.  The annual Academy is a free, professional development opportunity for third through fifth grade teachers that provides them with hands-on learning tactics designed to engage students in STEM topics. Teachers can learn more and apply at sendmyteacher.com. The deadline for applications has been extended to November 16, 2014.
----------------------------------------------------------------------------------------