Have We Childproofed Education?
By Dr. Brad Johnson and Tammy Maxson McElroy
Tweet

This article is based on excerpts from the book entitled The Edutainer: Connecting the Art & Science of Teaching which aims to help teachers survive and thrive while they help students succeed in the twenty-first century. The authors can be contacted at www.eteachermentor.com
We spend the first twelve months of our children's lives teaching them to walk and talk and the next twelve telling them to sit down and shut up. – Phyllis Diller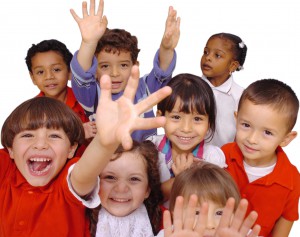 Learning is an important characteristic of human behavior. Think of how babies crawl on the floor looking for objects, which then go directly into their mouths. At first glance you would think the baby is hungry, or, as Freud thought, there is an oral fixation. In reality, the baby is actively exploring and learning. Their learning is active and experiential. However, adults often hamper this inquisitive nature of children. What is the first thing a young couple does when having a baby? They "baby proof" their homes. Basically, they want the child to sit still in one place all day, so he doesn't harm himself. While part of this behavior is a concern for safety, it may also be that the parents don't want the extra work that is required to keep up with the young child. Isn't that what we have done in our schools as well? We have "childproofed" formal education.   We want students to sit still in one place all day, so they don't harm themselves or others. There are many educators who would prefer students sit quietly at a desk all day and count this practice as a successful day. This description may require little effort, but is this really education? Then we wonder why students don't enjoy learning. With the emphasis in education on No Child Left Behind, the only thing we have left behind is the actual child.