Coaching Abuse: The Dirty, Not-So-Little Secret in Sports
By Dr. Alan Goldberg
Tweet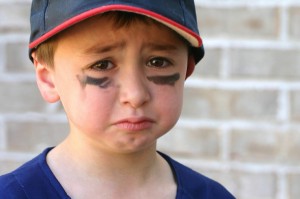 What is wrong with a society that places so much importance on winning in sports that it blatantly neglects the needs and well being of the child-athletes that it's charged with educating and protecting? Are we that out of touch that we've lost our perspective on what really matters in life? Are too many parents making a "deal with the devil" and turning their kids over to coaches with questionable methods just because these coaches supposedly produce "champions?"
As a coach, just how important is winning to you? When your team or athletes win, does that mean that you are doing your job better? Does it make you a more effective coach? Similarly, when your athletes fail, does that mean you are failing? Are your athletes' and team's losses concrete evidence of your incompetence?
If you were brutally honest with yourself, could you look in the mirror and answer this question? "Is winning and all that it means to me, more important than the mental health and happiness of my child/athletes?" If you're a coach reading this, then I couldn't blame you for responding to my question with horror and righteous indignation. Who the heck am I to even suggest that you, an adult and professional, would place your needs to be successful over the needs of your young athletes? Of course youknow that the sport is supposed to be "all about the kids." Certainly, you're fully aware that "it's only a game." You also know that coaching is all about being a good role model, enhancing self-esteem and building character. Furthermore, you know that your number one priority is the welfare and happiness of the kids you coach. A coach doesn't have to be a rocket scientist to know all this stuff. But then again, who would ever answer "yes" to my question and admit to themselves and others that they regularly place their own needs as an adult and professional over those of the children their supposed to be guiding?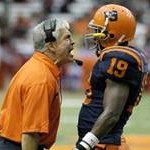 Here's the problem the way I see it. Because winning has become so important to us as a culture, because being "numero uno" has been erroneously equated with coaching success and competence, some of our youth sport, club, high school and college coaches have forgotten what their real mission as a professional is. These coaches have come to mistakenly believe that the won-loss outcome of their season is far more important than the process of participation, character development and safety of their athletes. They believe that an athlete's performance failure is reflective of a coaching failure. And why shouldn't they feel this way when coaches at every level are regularly criticized and fired for not winning enough? When it comes right down to it though, isn't the true essence of "good coaching," winning? Isn't that what NFL Hall of Fame coach Vince Lombardi used to say: Winning isn't the most important thing. It's the only thing?
Unfortunately when coaches subscribe to this creed, when they put their needs to win in front of their athletes' well being and learning, then serious problems develop. Interactions with coaches who believe that the end always justifies the means, that the outcome of winning is far more important than the process of teaching and playing, do significant, long term damage to young athletes. When winning is more important to the coach than the experience of his/her athletes' participation, then EMOTIONAL and sometimes PHYSICAL ABUSE are the end result.
There are a lot of coaches who may vehemently disagree with me and defend their treatment of athletes as good, solid coaching. They explain that they're just making their athletes mentally tougher and physically stronger. You know, it's the old "if you baby them, praise them too much or falsely build self-esteem, then you're really hurting the kids because you're making them weak" argument. Or, "I may occasionally put my kids down in the process of coaching, but I only do it strategically to get them to tough it out and prove me wrong. Deep down, I really do care about them." Then there's my favorite: "This is a very hard, dog-eat-dog, competitive world where bosses yell at their employees and everyone has to learn to deal with getting his self-esteem regularly stomped upon. I'm just teaching these kids how to handle it now!"
Here are my thoughts on this kind of "good" coaching: If it looks like a duck, flies like a duck, swims like a duck and quacks like a duck, IT'S A DUCK! ABUSE IS ABUSE, REGARDLESS OF WHAT KIND OF SPIN YOU PUT ON IT! ABUSE IS NOT GOOD COACHING, EVEN WHEN IT RESULTS IN WINNING!
Athletes who play for coaches who are more concerned with their own needs than those of their players, may occasionally experience outward success if they manage to stay in the sport long enough. These athletes may be part of a winning team or championship effort. They may even win gold medals. However, the emotional and psychological price that these athletes end up paying in the long run for their "success" is an extremely high one. The damage that abusive coaches can do to preadolescent and adolescent athletes oftentimes haunts them well into adulthood, negatively shaping their future performance experiences and relationships both in and out of competitive sports. Depression, anxiety, low self-esteem, identity issues and recurring performance problems are often the result of this kind of negative coaching. Abusive coaching is a serious epidemic in our society and it's time that responsible adults, i.e. other coaches, level-headed parents and competent professionals step up to the plate and drive this garbage out of the ballpark once and for all.
In this special issue of the Mental Toughness Newsletter we will discuss the topic of abuse in coaching and potentially what can be done about it.
WHAT IS ABUSIVE COACHING?
A good place for us to start our discussion is to very clearly define what abusive coaching is and how it differs from more appropriate, positive coaching. To do this, let's look at the behaviors/actions of the abusive coach and compare them with those of the good coach.
THE ABUSIVE COACH FITS ANY NUMBER OF THE FOLLOWING:
Regularly uses public embarrassment and humiliation on his/her athletes
Is disinterested in the feelings and sensitivities of his/her players
Rarely uses praise or positive feedback
Is a yeller
Demeans his/her players
Plays "head games" with his/her athletes
Is personally dishonest and untrustworthy
Creates a team environment based on fear and devoid of safety [continued on next page]