Make Your First Year of Teaching "Pinteresting"! 5 Ways Pinterest is Beneficial for First-Year Teachers
By Cassandra Collins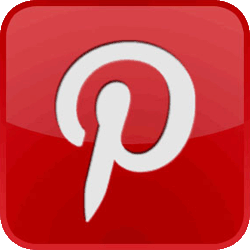 Pinterest: The "magical" place where you can easily access new creative ideas and organize them in one central location.
If you are new to the pinning phenomenon, Pinterest is an online bulletin board filled with ideas and images for all walks of life. You simply log in, create your profile, which entails creating your own boards of interest, invite people to follow you, and start pinning away. My personal profile is filled with 35+ boards overflowing with ideas for weddings, fashion, hairstyles, holiday parties, do it yourself (DIY) crafts, and so much more. However, personally, I find myself pinning mostly things that refer to education, for I am an educator. As a first year educator, this idea of having a "go to" place where all my creative needs were filled was great! I was assigned a mentor at my campus who was an amazing teacher that helped me tremendously during my first year. However, aside from my physical mentor, I feel as though I was provided
with an online site where I had access to thousands of mentors.
The top 5 Ways Pinterest is Beneficial for First-Year Teachers
1. Find creative (hands on) lessons for any subject.  As a kinesthetic learner myself, I find it very important to tap into all learning styles. Most often as educators we do what we've learned and what we know. For most, that entails lectures which can be for our auditory learners and/or images for our visual learners, but what about our kinesthetic learners? Pinterest is a great resource because it provides many different activities for all subjects that are hands on.
Use the ideas and make them your own-don't try to reinvent the wheel. During my first year as a 4th grade teacher, I taught a lesson on decimals and how it relates to money. I saw a post on Pinterest that had the students manipulating play money. I took this idea and ran. I decided to turn my classroom into a grocery store. We had a row of desks where our cashiers stood, we had groups of tables where our "groceries" sat, and workers that walked and restocked the "shelves". The students were able to play the roles of both the employees and the shoppers. Both roles had to use the skill of adding and subtracting decimals in order to give or receive the right amount of money or change. Instead of using a calculator, the students had to use their journals to solve the problems. In this lesson they were using play money and plastic food as manipulatives, and although we were learning a difficult concept for some, they grasped it and had fun simply because of the use of manipulatives.
2. Network and collaborate with like-minded educators. As many know, the pins on Pinterest are mostly linked to a personal blog page, a resource page, or other various websites. When you pin a picture to your selected board, you can click on the actual picture and it will direct you to a new site where the original image was shared, much like Google images. Most of the educational images that I pin are linked to another educator's blog page or another great resource called Teachers Pay Teachers (TPT). These sites are posted by teachers for teachers. On their personal blog pages, they post pictures of lessons they've taught and share what worked and didn't work for them. At the bottom of their page, they leave a space where others can comment or ask questions. As I mentioned before, it's like having access to thousands of mentors. These teachers are willing to share their experiences and lessons with you, and they want to know how successful or unsuccessful the lesson was in your classroom. It's a great place to network with teachers from all over the United States. Experienced teachers, get on and share with our newbies what has worked so well for you all these years.
3. Get ideas for decorating your classroom.  This was a HUGE one for me. Throughout college, I was a pinning fool, pinning any and every cute classroom idea. When I got hired to teach 4th grade, I had to go through my board and filter what I thought would be age appropriate for my class. I wanted to have a room that was nice and neat, but also warm and inviting for my students. I didn't want to overwhelm them with my interests of lime green and zebra print or cute ladybugs and polka dots (which I have seen in far too many rooms); I wanted to find a nice balance. I finally decided to go with a superhero theme. I stuck with the primary colors, minimal decorations, and something that was appealing to both boys and girls. It was still nice and neat for me as well as warm and inviting for my students. I got a lot of my wall decoration ideas, posters and anchor charts from many different boards on Pinterest.
The Door to my Classroom     and        My Working Word Wall
4. Find what works and what doesn't in behavior management.  They say behavior management is a struggle for a lot of first year teachers, however I feel as though I had a pretty good grasp on this issue. Throughout college, I worked in an afterschool program that ran on a
schedule much like a regular school day. I was provided my own classroom, and was able to implement a lot of the behavior management strategies I got off Pinterest. I found a behavior chart that not only moved down but up as well; praising those students that were always on
task and doing what they are supposed to be doing. This strategy worked wonderfully with my 1st graders in the afterschool program, so I
decided to try it with my 4th graders this past year. IT WAS AMAZING! Going along with the superhero theme this behavior chart had different
superhero stages. Every student started on green-Ready to Fly. There were three stages down, yellow-Danger Zone, Orange- Teacher's Decision, and red-Kryptonite where the students would move their clips if they were misbehaving, but there were also three stages up, blue-Soaring, purple-Sidekick, and pink-Superhero status, where I would recognize and reward those students who were on task and behaving. This was also a great strategy because if I acknowledged the good behavior, those who were off task would self correct their behavior and get on task so they too could move their clips up. It worked wonders and helped make my first year a breeze. Thank you, Pinterest!
5. IT'S FREE! Do I really need to explain this? There is no better price than free, especially for first year teachers. Get on a computer and join now! It is a great resource for all teachers, but especially for those of you who are new to the profession.