PPLN – Powerful Personal Learning Network 24/7/365
By Bill Powers
Tweet

@MrPowersCMS
Many educators refer to the connections made via Twitter as their PLN or Professional Learning Network. I have recently decided my PLN is now my PPLN – Powerful Personal Learning Network. When you connect with the right people your learning network can become the most powerful part of your learning 24/7/365.
I came to this conclusion just a few weeks ago. While preparing for a local presentation on how to personalize your learning I tweeted a simple question, Why Twitter?, out to my PLN with a Google Form for tweeps to respond. Some 200 responses later, from all across the globe, I have decided PLN's are powerful! When I share the power of twitter with people I tell them to make twitter what YOU want it to be. I have done so by simplifying my PLN to what I want, when I want it, and when I need it. I have truly personalized my learning by topic, chats, and even my go-to "experts" that I have connected. The Why Twitter? responses were varied, but focused on the simplicity of learning and the relationships formed. Everyone makes twitter what they want and need it to be. It can be Powerful because it is what YOU want it to be!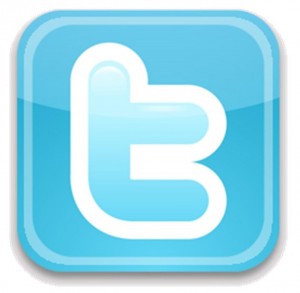 Don't believe me? Check out this list of Twitter Chats. There is a chat for any topic or idea you can think of in the world of education. There are educators all around the globe willing to chat or Goggle Hangout with you to share and grow together. It is collaboration at its best. Free – anytime and anyplace! Powerful! My Powerful Personal Learning Network has evolved over the course of the last two years. I have gone from consuming what was placed on my PD Plate to controlling my Professional Learning Buffet. I can choose what I want, how much I want of it, and when I want it. Powerful Personal Learning Network! This is nothing new to most of you reading this in the Connected World. However, for someone new to Twitter, or other social media, or for someone looking to flatten their classroom, building, or district, I can proclaim being Connected is where amazing professional growth can occur. I joined twitter back in July of 2009. My purpose was to share what was happening in the world of my school, under the name of @MrPowersCMS. That slowly developed with informational tweets about camps, orientations, and other school related events. As time passed and I began to branch out I began to connect with others. It soon became so much more. Since January I have been given the opportunity to present on how to use Twitter to Personalize your Professional Learning at local and state conferences. I have also made more connections with educators around the globe to expand my learning on various topics. Now I truly have a Powerful Personal Learning Network I can call upon with a single tweet – Any time and any place.
My advice to newbies or those returning after a social media sabbatical – this PPLN doesn't develop overnight. So, don't go in to twitter with that idea or you will become frustrated quickly. Take it slow, lurk, watch, learn and then begin My Powerful Personal Learning Network – PPLN – has changed my professional world, renewed my hope in what I do as an educator and lead learner, and it has renewed my love for learning and sharing. What does your Powerful Personal Learning Network – PPLN – mean to you?
About the author
Bill Powers is principal of Cherokee Middle School in Springfield, Missouri. His blog is
cmslearning1.
Follow Bill on Twitter:
@
MrPowersCMS
Bloggers!
Free publicity for your blog here.