The Real Causes of Failing Grades
By Bill Page
By the author of At Risk Students: Feeling Their Pain, Understanding Their Plight, Accepting Their Defensive Ploys (2nd Edition)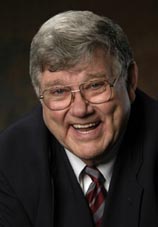 Apples, tomatoes, eggs, and students are graded according to various comparative qualities and are given letter grades. Since the dominant characteristics used for teaching students are their chronological age and grade-level assignment, the variability of letter grades students receive reflects their individual differences in learning ability and readiness for the instruction mandated for that age and grade-level group. Academic ability exists on a continuum from high end to low end students sorted within that grouping.
Outrageous:  One out of every four students, nationwide, will flunk this year.
Incredible:  After ten years mandatory education, some dropouts are illiterate.
Staggering:  Fifteen million kids will be failed instead of taught this school year.
Scandalous:  In 2008 only 47 percent of black males graduated from high school.
Barbaric:  Twelve percent of students are retained despite irrefutable research.
Inexcusable:  A number of high school graduates are functionally illiterate.
Informal evaluations are based on grade-level expectation. If students know more than expected for the grade-level they are assigned, they are considered "smart." If they know what is expected they are "average." If they don't know what is expected, they are considered failures. The same labeling occurs naturally in grade-level classes where students are grouped by age. Their academic ability range at first-grade is about two and a half years' difference. By eighth-grade there is an eight year range or more in academic ability—third-grade through tenth-grade.
Grades Are Not Earned; They Are Given
The five letter grading system and letter grades based on percentage scores determine how teachers grade. If the teacher gives nothing below a C grade, s/he will likely be accused of grade inflation. Even if students receive no grade below a C, to "maintain standards" and because the grading system includes D's and F's, teachers would use them. Because the teacher tests that determine grades are subjectively selected from all the material available, because teachers select the type of responses required, and because they determine the time limits along with dozens of other factors such as reviewing, re-teaching, diagnosing, individualizing, and the teaching-learning context, grades are always subjective. Tests don't test kids; teachers test kids.
Arguing about grading practices is an exercise in futility, so here is a reasonably objective simple analysis of the traditional grading system. Perhaps in the eight months ahead this year, teachers will take a fresh look at grades within their own classroom autonomy, responsibility to students, their sense of fairness, and priority obligations to kids, not antiquated school traditions.