Teacher Job Opportunities – Don't Rule Out Private Schools Just Because You Didn't Attend One
By Betsy Weigle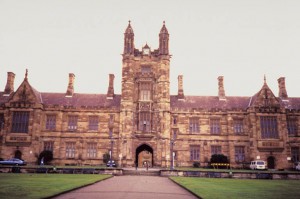 School system differences provide opportunities for teachers who need jobs during tough economic times. Private schools are sometimes overlooked as an option for new graduates since many had no experience with non-public schools as a child. These brief explanations will demystify the two major types of private schools.
Private schools receive their funding from non-government sources, such as tuition payments, support from churches or other religious organizations, grants or endowments. They can set their own admission requirements and don't have to accept all students. They may choose to be all-boys or all-girls schools.
Parochial Schools Parochial schools are associated with a church. Traditionally, the Catholic Church has operated the largest network of elementary parochial schools, providing thousands of teacher jobs, but other denominations provide schools as well. Over 7,000 parochial schools exist in America.
There are often religious education requirements for students in addition to regular curricula and not all teachers are certificated by the state – some may be clergy, some may be subject-matter experts without specific teaching certification. Even though students are not required to belong to a certain religious organization to attend a parochial school, they will still have to participate in the required religion classes.
Tuition can cost up to $2,500 per student per year at the elementary level, although many programs provide subsidies or scholarships based on need.
Independent Schools Independent schools are private schools that are not associated with a church. There are relatively few of these in America. They can be quite expensive, ranging from $3,000 to $10,000 per student per year – even up to $20,000 or more for boarding schools. They may provide a viable teaching career in our area.
Kids are kids, whether they attend public or private schools, and they all need dedicated teachers. Be certain to consider all available options when you are searching for that all-important first teaching job after college graduation.
About the Author:
Article Source: http://EzineArticles.com/?expert=Betsy_Weigle