BUSTED! Myths Exposed for New Teachers – Myth #1: The Way We've Always Done It Is Best
By Betsy Weigle
Myth #1: The Way We've Always Done It Is Best
Your first staff meeting in a new elementary school can be daunting. Teachers are human, and like any humans in any workplace, they tend to group themselves by tribal affiliations, such as:
Grade-level
Specialty
Tenure
And then there's you – the new teacher – who, sitting alone in your "tribe of one," manages to exist in multiple categories:
Uncertain of your skills
Uncertain of staff relationships
Clueless on a school's history
Wanting to belong
…and possibly not on a continuing contract
The Topic of the Day: Change
The meeting topic: The school discipline policy…or the test-prep calendar…or the lunch schedule…it really doesn't matter, because when you speak up and say…
"I believe that we should try this idea for a couple weeks. I saw it work in a similar situation where I student taught."
…you almost invariably will hear:
"We've tried that and it didn't work."
"We've got too much on our plates already."
"We don't have any room in the schedule for that."
"You don't know our kids' families."
"We'll keep that in mind for the future" (Not)
Your final attempt…
"Well, do you have any other ideas for trying something different?"
…falls into a void of silence, punctuated by rolling eyes.
What's going on here?
People Are Human
This scenario is no different from what occurs at any company in the world…or any family, for that matter! Like determined people everywhere, those who hold strong opinions will use whatever influence they can to get their way. And their way is quite often "No changes on my watch."
With the unstated addendum: "…because change is a pain in the rear."
So what's a new teacher to do? First, let's start with the full understanding that change is not always better and sometimes new people truly don't understand the situation.
But if you are being true to your profession, then you must pursue change, even incremental change, that improves the education process and the value it brings to the kids in your classroom. Make no mistake: Your students are as important as any other students in the building. And your insights into the needs of children, while not completely formed by the richness of experience, are valid and worthy of discussion.
Excellent teachers constantly try new things in their own classrooms, individualizing curriculum and management approaches almost daily in the face of class dynamics that seem to change yearly or even monthly. Yet these same teachers, acting under the influence of the group, will often become resistant in the face of new ideas (your new ideas).
Changing the Present to Teach the Future
I often wish that every staff meeting room had two signs prominently displayed. The first would say: "Everything we do is for the benefit of children." The second sign, hanging directly beneath the first, would say: "Are we teaching to our past or the kids' future?"
A professional and performance-oriented staff should never fear someone who wants to rock the boat a little, because:
There is no process that can't be improved by questioning it
There is no policy that can't be improved by testing alternatives
What's a New Teacher To Do?
First, put on your mental armor and be willing to take a few jabs without crumbling or giving in. If you believe it is important for the children, then it is your duty not to implode from a simple eye roll.
Next, ask questions…the perfectly reasonable kind that irritate people:
"Why?"
"Can you explain that to me?"
And the biggie, in our testing-oriented world:
"What data supports that?"
The Fearless Attitude
You won't always get your way, and you shouldn't…it is just as valid for others to question your approach as it is for you to question theirs. After all, your ideas can be improved with challenges, too.
But there are worse things than developing a reputation as someone who is not afraid to speak her mind for the benefit of students. Your professional image should contain a healthy dose of respectful (but undaunted) courage.
So…is there anything to be learned from the most-experienced members of your staff? The tribe of "been here forever?" Oh yes…check back next month when I bust the next myth: "College Prepared You to be a Successful Teacher."
MYTH #2: College Prepared You To Be A Successful Teacher
———–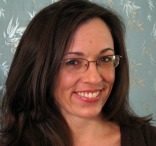 About the Author:
Betsy Weigle is the creator and founder of Classroom Teacher Resources.com the detailed information source for new elementary school teachers.