BUSTED: Myths Exposed for New Teachers – Myth #3: Standardized Test Scores Shouldn't Matter
By Betsy Weigle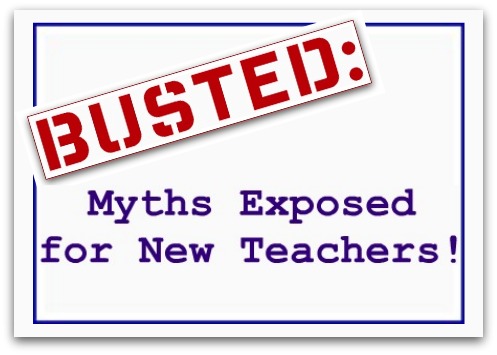 Ah…a world without tests.
No drivers license tests, certification tests, admissions tests, aptitude tests, standards based grading…no tests ever. Just a world where everyone else believes us when we say we are good to go, ready to do the job.
We can dream can't we? But in the meantime, something tells me that testing, both formal and informal, is here to stay. We just haven't come up with a better way to fairly evaluate proficiency. Everyone will be tested at some point – literally, "number-two-pencil" tested, not just "life-is-hard" tested – and best teaching practices must ensure that students are ready for this challenge.
In fact, if a child leaves elementary school without solid test-taking skills, they are not prepared to be successful in high school, let alone college (SAT's, anyone?).
So, fundamentally, why is there any controversy about students taking standardized (even "high-stakes") tests in elementary school? Well, if we are being completely honest, it comes down to three reasons. Let's tackle them one at a time.
Anti-Testing Reason 1: Kids are too young to withstand the pressure
What pressure on the kid? I'm not aware of any state test that actually counts toward the student's grade at the elementary level. There is no immediate personal consequence if the child completely bombs the test. Any pressure the child feels is therefore coming from a different source – either "test anxiety," in which case they definitely need to practice until they become more comfortable, or "teacher anxiety" (see number 4).
As with all aspects of learning, student attitudes toward tests and their ability to succeed on them are formed by their teacher's attitude. Students can be taught to take joy in succeeding on a test when dedicated teachers communicate their extreme pride at student success.
Anti-Testing Reason 2: Standardized Testing encourages "teaching to the test"
…and the underlying assumption that a kid who is "test smart" hasn't learned anything about applying her knowledge in the "real world."
Run the logic backwards. If the test itself is well-designed, then it should be "taught to." In other words, if we can take a look at a test and say, "Yep, if a kid can answer all of these questions correctly, they are very well-prepared for the next grade," then aren't best teaching practices that are geared toward those correct answers appropriate? Especially with standards based grading, I certainly hope that curriculum is aligned with the standards being tested!
Any profession that requires certification, from architects to physical therapists to firemen, takes tests that truly assess their readiness to do their jobs. And they all prepare specifically for the exact items they know will be on their test. Our children are in good company when they are taught in the manner that sets them up for success on a standardized test.
Anti-Testing Reason 3: Kids become little testing robots, missing out on the fun of school
This is a teacher issue, plain and simple, not a curriculum or testing issue. A great teacher can make anything fun to learn – not easy, but fun. True, during the actual hours of the test the kids are not laughing together and working collaboratively in groups, but for the hundreds of hours preceding the test, they are.
Kids don't have to sit in a room and take tests all day long to prepare for standards based grading tests. In modern classrooms that embrace inquiry based learning, there are multiple roads to mastery, and great teachers use every one of them to prepare their students.
And now the final anti-testing reason…the one that is actually at the heart of much anti-testing sentiment.
Anti-Testing Reason 4: Teacher fear
Underneath the testing controversy is simple fear…fear that in spite of all their efforts, a teacher's students won't actually perform well on the test and the teacher will pay the consequence.
There is a valid concern here. After all, if the student suffers no consequences from doing poorly on an elementary school test, then what is their motivation for "helping out" the teacher's assessment?
In my experience, nearly all children who are properly motivated by their teacher want to do well in all areas of school, including doing their best on standards based grading tests. The kids who put out poor efforts in spite of teacher dedication would do the same even if the test had consequences for their personal grades.
Again, we come back to teacher attitude and approach.
I won't make light of the difficulties with testing for ESL or IEP'ed kids. These concerns are valid and I have personally experienced my share of frustration over accountability in these situations. Work must be done to ensure that all teachers (Special Education, ESL, etc.) with an accountability piece for these students are fully assessed along with the classroom teacher. And the rating system must be fair while still being rigorous even for disadvantaged kids…the ones who really need to increase their proficiency to be successful in today's society.
"Testing, testing…can you hear me?"
Testing is not going away. The details are shifting over time, but nowhere is it being phased out. The public, parents and politicians (the ones who decide our wages and working conditions) want the accountability. In all reasonable predictions of the education future, standards based grading and the accompanying testing will soon become the foundation of teacher accountability.
I firmly believe that our professional success hinges upon embracing testing – with all of its imperfections – as a permanent and important part of our jobs. Ultimately, our students must perform on tests throughout life. Elementary teachers can provide a huge boost to children's futures if they get them started off right.
Next Month's Column
There is another side to this testing controversy…one which cannot be ignored by policy-makers as they ponder the reauthorization of No Child Left Behind.
Join me in July when I bust the next myth: "Every Child in America Can Pass a Standardized Test."
Myth #1: The Way We've Always Done It Is Best
Provide Feedback!
I'd love to hear your comments on this controversial subject. There is always room for discussion and dissension among any group of professionals…especially those who are carrying on ancient traditions of expanding the human mind.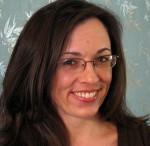 About the Author
Betsy Weigle is a National Board Certified Teacher with 13+ years of elementary school experience. She is a respected math, social studies and science curriculum developer and creator of a detailed website for new elementary school teachers. Visit her teaching resources website at www.Classroom-Teacher-Resources.com or connect with her at www.facebook.com/classroom.teacher.resources.
"It's all about the kids!"