Dealing with Learned Helplessness
By Barbara Blackburn and Dr. Bradley Witzel
avoid independent work in order to work with the teacher. The behavior occurs in several classes when independent reading is assigned. Although Annie can now read near grade level, she spent several years below grade level and has learned to seek help even if she doesn't need it.
2)   Explicitly model the preferred academic behavior
Teachers have been asked to praise students in class who independently work on assignments. Annie has been asked to watch others' efforts in class to provide a model for what is expected of her.
3)   Teach the student a strategy for displaying the preferred academic behavior
Prior to this class, the special education and general education teachers have explained what is expected and how she can gain assistance. The first requirement to receiving help is to show effort for a minimum of 3 minutes. Then she will be allowed to ask the teacher for help. The number of minutes required to work independently is set to be increased by one minute for each week.
4)   Provide practice for the strategy
Last week, Annie practiced the strategy of showing effort for 3 minutes. It was important that Annie understand what she should be doing as her replacement behavior.
5)   Set a cue to remind the student to initiate the strategy
The cue set by her teachers was a tap on her desk as the teacher walked by. The teacher would not stop by her desk to talk so as to minimize reinforcement for the behavior.
6)   Allow the student to succeed
The teacher did not give in to Annie's demand. Instead, she ignored the inappropriate behavior. When Annie showed 3 minutes of effort, she immediately went to help Annie for 5 minutes. The 5 minutes of help is Annie's incentive for working.
7)   Facilitate the student's problem solving strategy
The teacher followed through with the plan and reminded Annie of the strategy.
A Final Note
Overcoming learned helplessness, particularly late in her academic career will be difficult for Annie. The teacher followed the steps appropriately but must remain consistent in her approach with Annie in order to help Annie perform more independently. Likewise, Annie's other teachers must remain as diligent in their strategy with Annie.  The same is true with your students—helping them overcome learned helplessness takes time and effort, but is worth the investment.
[Related article: 28 Ways to Build Persistent & Confident Students – by Julia Thompson]
Also by Barbara Blackburn
Motivating Your Students to Succeed
Shaping the Culture of Your School: 4 Tools for Leaders
Academic Rigor (Transcript of live chat)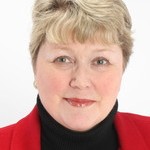 About the authors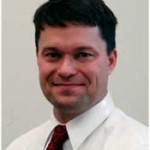 Barbara is a best-selling author of 14 books, including Rigor is NOT a Four-Letter Word.   A nationally recognized expert in the areas of rigor and motivation, she collaborates with schools and districts for professional development.  Barbara can be reached through her website: www.barbarablackburnonline.com or her blog: rigorineducation.blogspot.com.
Dr. Bradley Witzel is Associate Professor for Students with Special Needs, Winthrop University