Social and Emotional Learning Matters
By Barbara Blackburn
The Collaborative for Academic, Social, and Emotional Learning (CASEL) describes Social Emotional Learning as the process of developing the following five sets of core competencies in the context of safe, caring, well-managed, academically rigorous, and engaging classroom.
Core Competencies of SEL:
Self-awareness—being able to accurately assess one's feelings, interests, values, and strengths; maintaining a well-grounded sense of self-confidence
·         Self-management—being able to regulate one's emotions to handle stress, control impulses, and persevere in overcoming obstacles; setting and monitoring progress toward personal and academic goals; expressing emotions effectively
·         Social awareness—being able to take the perspective of and empathize with others; recognizing and appreciating individual and group similarities and differences; recognizing and using family, school, and community resources
·         Relationship skills—being able to establish and maintain healthy and rewarding relationships based on cooperation; resisting inappropriate social pressure; preventing, managing, and resolving interpersonal conflict; seeking help when needed
·         Responsible decision-making—being able to make decisions based on consideration of reason, ethical standards, safety concerns, social norms, respect for self and others, and likely consequences of various actions; applying decision- making skills to academic and social situations; contributing to the well-being of one's school.
Benefits of SEL
 With today's pressures related to standardized testing and accountability, you may be wondering why you should take time to teach social and emotional learning skills, especially since they are not tested.  Teaching SEL typically results in less discipline problems, higher student engagement, and increased academic achievement.  So when we encourage positive social and emotional skills, we do impact student learning.
Strategies to Teach SEL
Tom Roderick, executive director of Morningside Center for Teaching Social Responsibility, and author of A School of Our Own: Parents, Power, and Community at the East Harlem Block Schools describes several community building activities to foster a culture of respect.
Sample SEL Activities
Name games are a good way to start off the year. Kids stand in a circle and toss a soft ball to each other. When a child catches the ball, the class shouts out the child's name. The game continues till everyone gets a shout-out.

Have a Heart dramatizes the importance of making the classroom a "put-down-free zone." With a construction paper heart taped to her chest, the teacher tells the story of a child who experiences put-downs throughout her day. At each put-down, the teacher tears a piece from the heart. After a brief discussion (Have you ever had a day like this? How do put-downs make us feel?), she retells the story. But this time the class substitutes put-ups for the put-downs.

Think Differently encourages students of all ages to engage in lively debate while acknowledging that we can disagree–and still treat each other with respect.. The teacher tapes a "Strongly Agree" sign on one side of the classroom and a "Strongly Disagree" sign on the other. The teacher makes a statement and students move to one sign or the other depending on whether they agree or disagree. If they're undecided, they stand in the middle. Statements can range from the trivial ("Vanilla ice cream is best") to the more serious ("Kids should only be allowed to watch one hour of TV per day" or "Slavery was the cause of the civil war"). The teacher asks students in each group to explain their view, and students change position if they change their mind during the discussion. If the debate gets too heated, the teacher can ask students to paraphrase the opinion just expressed before putting out their own.
From: http://novofoundation.org/newsfromthefield/several-ways-to-apply-social-emotional-learning-strategies-in-the-classroom/
Using Literature to Teach SEL
One way to teach social and emotional learning is to use literature.  Children's books and young adult novels allow you to model effective SEL skills incorporated into your lessons.
Children's Books to Teach SEL

Abiyoyo by Pete Seeger

Big Al by Andrew Clements

Guess How Much I Love You by Sam McBratney

I Can Share by Karen Katz

Mouse was Mad by Linda Urban

Quiet LOUD by Leslie Patricelli

No Biting by Karen Katz

"I Have A Problem," Said The Bear by Heinz Janischney

Hands Are Not for Hitting by Martine Agassi
Lesson plans for these books are available at http://csefel.vanderbilt.edu/resources/strategies.html.
There are also young adult novels that teach SEL, especially the value of hard work, good decision-making, and grit.
.
Young Adult Novels:
Sonia Nazario – Enrique's Journey
Pam Mynoz Ryan – Experanza Rising
Gary Paulsen – Hatchet
Sharon Draper – Out of My Mind
Chris Crutcher – Ironman
Mildred D. Taylor – Roll of Thunder, Hear My Cry
Suzanne Collins – The Hunger Games
Timothee de Formbelle – Toby and the Secrets of the Tree
Lawrence Yep – Dragonwings
Mindful Practices SEL Framework
Carla Tantillo, author of Everday SEL describes a mindful practices social and emotional framework.
.
Four Components of the Mindful Practices SEL Framework
Component

.

Aspects

.

Self-awareness
Self-esteem, body awareness, personal responsibility, developing emotional awareness and understanding choice.

Self-regulation
Adaptability, expressing emotions, managing stress and anxiety, problem solving, coping skills and decision-making skills.

Social-awareness
Active listening, empathy, service orientation and community building.

Social-regulation
Leadership, managing vulnerability, collaboration, teamwork, influence of self and others, relationship with self and others, peer-to-peer communication.
.
Strategies for Teaching the Four Components
She also provides activities to meet each of the areas of the framework.
.
Component

To begin, implement once or twice, 3-5 minutes a day to shift frenetic student energy to calm, focused energy. Whole class implementation is preferred with extended time for students with exceptionalities.

Self-awareness: Practicing these activities will help students move from powerlessness to self-control.

.

Holding Who I Am: Students trace their hand on a blank sheet of paper. Inside the hand, they write/draw all their strengths (I am a good sibling, I try my best in school or I am kind to others.) Around the outside of the hand, the students all write the challenges they are working on (I will control my behavior during recess, I will keep my eyes on my own paper during my spelling test or I will be kind to my little brother.)

.

Self-regulation: Practicing these activities will help students move from impulsivity to navigating choices around their behavior.

.

Cause & Effect Drawing: Students record (write or draw) how x emotion or feeling prompts y action and how y action prompts z consequence. (i.e. When someone makes me angry I swear/curse at them to 'get them back.' When I use curse words in school I get a detention.)

.

Social-awareness: Practicing these activities will help students move from a reactive to a more communal view of the world.

.

Memory Minute + Partner Reflection: Teacher prompts a student to write a positive observation about his/her class on the board such as, We are compassionate or We try our best. Students sit silently for one minute with their eyes closed breathing and reflecting on the prompt and its connection to their classroom community. When the minute as concluded, the teacher calls on students to share 1 or 2 word examples of how the class exemplifies these qualities.  The students' examples can be written on the board, or recorded and hung on a poster in the room.

.

Social-regulation: Practicing these activities will help students move from feeling disconnected to the world around them to feeling like a valued and contributing member of their peer group.

.

Compliment Circle: Students stand in 2 concentric circles facing each other, so that each student is standing across from a peer.  The teacher prompts the students to share a time that the other student was exhibiting positive behavior such as being kind, compassionate, caring, joyful, fun, creative, etc.  Each student has 1 minute to share before the circle rotates to find new sets of partners.  (For this to be successful, it is important the teacher appropriately frame the activity by discussing the difference between a true, observational compliment and a joke or self-deprecating comment.)

.
A Final Note
Focusing on social and emotional learning is an important part of teaching.  By focusing on it, you can enhance students' lives as well as their achievement.
Conclusion
Writing reflects thinking. Students can use writing to process how and what they learn, demonstrate understanding through writing, and apply their learning in creative ways.
More articles by Barbara Blackburn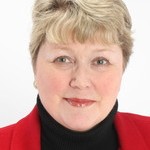 About the author
Barbara R. Blackburn is the author of 15 books, including her newest, Motivating Struggling Learners: 10 Ways to Build Student Success. She is a sought-after national speaker and consultant, providing lively and practical workshops for teachers at all grade levels. She can be reached through her website at www.barbarablackburnonline.com.
Twitter @BarbBlackburn , #edrigor
LinkedIn Barbara R. Blackburn