6 Elements of Effective Praise
By Barbara Blackburn
@BarbBlackburn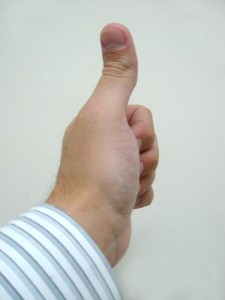 Have you ever considered how often you use praise in your classroom? Praise is an effective tool to help motivate students. However, this doesn't mean to make random affirmative comments.
I was in one classroom where the teacher said, "Good job!" every three seconds. Her students rolled their eyes and made faces each time. Saying good things just to say them is like doing 50 practice problems just so you can say you did them. Your students see right through you. There's a huge difference between mere catchphrases and true praise.
.
.
PRAISE
P Personally meaningful
R Respectful of the individual
A Authentic
I Immediate
S Specific
E Encouraging
First, praise should be personally meaningful to the student; it should be tied to something the student cares about. Rather than using generic praise, link it to what you know about the student. For example, if you know they are particularly motivated by improvement, praise the progress they have made.
Next, it's important to be respectful of the individual. Some students do not like to be singled out in front of their peers. If you know that, find another way to praise them: a note, an individual comment, or even a look. As Suzanne Okey explains, "some students will appear not to respond positively to praise, then it's necessary to figure out way to deliver praise in a meaningful way to the student; give them a way to save face. In Chinese culture, saving face and losing face are huge concepts; it's big in our culture, too." 
Third, praise must be authentic, or you devalue the student. If you praise Shanta when she doesn't deserve it, she'll know it, and so will everyone else. If you think you can't find anything positive to say about David, you're not looking hard enough. Suzanne continues, "Take a correct thought, and validate that, then restate it, so he/she hears it correctly. That's what we do with students all the time; find the kernel that we can validate, then extend it; students find that very encouraging; and it creates risk-takers."
Praise also should be immediate or reasonably soon after the action being praised. If you wait two days to tell Tomazz that you are proud of him for raising his hand instead of yelling out in class, it loses its effect. While it's true that, particularly for written work, you may need to wait a bit, try to minimize that time.
Fifth, praise should be specific. Suzanne also points out, "'Good job' isn't specific. Some of our students don't know what they did that was good. They have to know what they did right; sometimes they have to know how what they did was different from what they have done before." Think of praise like a sandwich—it's the bread. When you are giving constructive feedback, sandwich it between the praise.
Finally, praise should encourage the student to build on success. You want to help the student continue to move forward, and praise can be one tool to help accomplish that goal. Specifically, praise the effort the student puts forward. Several years ago, information was released showing that if we only praise ability, students put forth less effort over time. However, if we praise effort, it will increase.
Conclusion
Praise is an important tool in your strategy kit. Far too often, students only hear criticism, whether that is from parents or friends. And, even in our teaching, we spend a lot of time telling students what NOT to do. If you balance that with effective praise, you will see a difference in your students.
Also by Barbara Blackburn 
Rigor, Vigor, or Rigor Mortis?
Motivating Your Students to Succeed
Shaping the Culture of Your School: 4 Tools for Leaders
Academic Rigor (Transcript of live chat)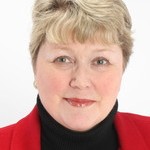 About the author
Barbara is a best-selling author of 14 books, including Rigor is NOT a Four-Letter Word.
A nationally recognized expert in the areas of rigor and motivation, she collaborates with schools and districts for professional development.
Barbara can be reached through her website: www.barbarablackburnonline.com or her blog: rigorineducation.blogspot.com.