Diversity: Tolerance or Celebration?
By Barbara Blackburn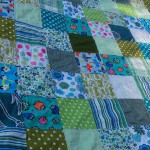 @BarbBlackburn

In education, we spend a lot of time labeling our students, don't we? We use gender, ethnicity, test scores, and family income level, just to name a few categories. But rather than using this knowledge to build up students, too often we use it to tear them down. Although we live in a world that is more diverse than ever, many times, we don't deal with it well.
I hear many people talk about tolerance and how we must learn to be tolerant toward those who are different from us. When we tolerate something, we put up with it temporarily until it is gone. We tolerate a toothache, back pain, and loud music coming from a neighbor's house. Why would we ever put what we do with children in the same category? Instead, we should celebrate the differences of our children.
Moving to Celebration
Celebrating diversity begins when we choose to change our attitudes. We choose to recognize that having children who are different (because each one is) is something to be valued.
My grandmother loved to make quilts. One of my most cherished possessions is a quilt she made before she died. It is a patchwork kaleidoscope of colors and patterns. I love it because it is one of a kind. There has never been one like it and there will never be. It reminds me of her, an inimitable, colorful set of surprises. She would buy scraps of cloth in different stores; she didn't go in and pick everything in advance. She picked up odds and ends and then sewed them together to make this beautiful quilt.
When you celebrate diversity in your classroom, you do exactly the same thing. You take whatever you find on that first day: Some of your children are glowing, bright colors ready to learn; others are faded and dulled by their past experiences. Do you view this as good or bad? If your response is, "Great, I can mix and match these together to make a beautiful quilt," you are already on the road to celebration. But if you think, "I need more of the bright colors, I can't really put bright and faded colors together," stop right there.
Attitude and shifting your belief is just the first step. Then, you need to create a climate of respect and appreciation.
Creating a Climate
To encourage a positive attitude toward one another, you and your students need to understand each person. One powerful way to do this is to have students write about themselves.
Another option is to ask students to create a timeline of experiences. After the students write their individual autobiographies, you can add photos (just take digital pictures and print them) and put them in a notebook to create a class book. It's a great way to encourage students to get to know each other better by reading the book. It's also a terrific tool for new students, parents, administrators, and substitute teachers.
It's also important to talk about our similarities and differences. Often, we don't take the time to get to really know each other. Besides creating a class book about each student, create a class timeline, showcasing students' common occurrences, as well as highlighting certain unusual experiences such as band camp, travel experiences, the birth of sibling, learning a new skill, and so on. On my first day of class, I encourage students to take two minutes to learn something new about someone else in class. I challenge them to find out something unique about the other person.
After giving them several opportunities to do this, I move to one [continued on next page]