Achievement is More than a Test Score
By Barbara Blackburn
Tweet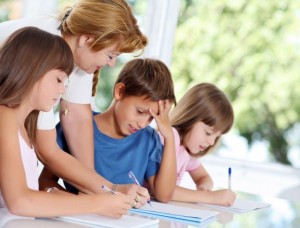 In today's age of accountability, where success is defined as a score on a standardized test, the notion of achievement as any more than a test score can be perceived as blasphemous. Accountability is not completely a bad thing. I've seen positives come out of increased accountability, such as ensuring that all students know the standards. But the notion that a score on one test given at one time should be the only measure of whether or not someone is successful just isn't right.
I never planned to teach in a junior high school; teaching elementary school, first grade in particular, was always my dream. When a teacher transferred right after the start of school, however, my certification landed me a position teaching seventh-grade language arts and social studies. The next year I was asked to teach developmental classes, which were courses for students whose test scores were below grade level.
I was teaching eighth grade in the early years of the accountability movement. We were using a national standardized test with our students when our state decided to use those scores to determine whether or not students should be promoted to the next grade. Within the same year, the test was renormed to ensure test validity, which typically means that scores take a small dip. My students found this process extremely unfair. They were already below the cutoff score for promotion, because that was the criteria for placement in my class; the renorming process would mean that, even if they did well, their scores might go down. To them, choosing that year to start test- ing for promotion wasn't fair.
We had a frank discussion about the test, and we agreed on several things. First, I would do my part to help them pass the test. I would provide a daily review of test-like items and I would make sure I covered all the curriculum areas on the test before they had to take the test. Next, they would do their part, which included coming to class and completing their work. We all agreed to keep a positive attitude and do our best.
We did a daily warm-up activity that included several questions in the test format, so my students wouldn't be surprised by the types of questions they would see at the end of the year. Otherwise, I designed interesting and fun lessons around the curriculum standards. And I didn't talk much about the test other than to remind them that I knew they were going to do great! When the scores came back, most of my students scored above the cutoff and were able to move on to the ninth grade.
Today's accountability is much more rigid than what I dealt with. But the best teachers I know accept the existence of the testing and accountability movement, yet they are not limited by that reality.
It's important to remember that student growth is never completely measured on a test. Our job is to help our students be successful in school, but more importantly, it's about helping them be successful in life. Great teachers define success as more than the test, and they provide multiple opportunities for every student to succeed frequently. They know that success breeds success and that all students can learn. Great teachers also teach their students that attempting something new is valuable, because even if you fail, as long as you learn and grow from the experience, you are not a failure.
What Can I Do?
The first and most foundational action you can take to create a motivating classroom environment is to minimize your focus on testing. I'm not recommending that you ignore the test; the stakes are simply too high. But you can shift the spotlight away from test scores and back to a broader view of learning. I prefer to use the word learning, rather than achievement. They may mean the same thing to some people, but I find that most teachers and students associate achievement with the test. So, changing my language emphasizes that I'm talking about more than test scores.
The next step is to refuse to be limited by testing. Teach your curriculum standards, but remember that you always have flexibility in how you teach them. So much frustration stems from teachers' perceptions that they lack control. You always have a choice in your lessons; you can present them in a way that is motivating and engaging and opens students' minds to the world of learning, or you can teach to the test in a boring, mundane way. It's your decision.
Finally, take a broader view of success. Celebrate every student success, not just the scores on benchmark testing. Define your view of success, and share it with your students and their families. Post it in your room, send it home in a parent newsletter, and make it a visible reminder of what you and your classroom are about. In a discussion related to test scores, a parent asked me how I would define achievement. I explained that achievement simply your view of success. And for me, success is broader than a test score—it's about every student:
Achievement is…
S Showcasing the
U Unique
C Competency and
C Capabilities of
E Every
S Single
S Student
What is your view of success? Remember, as Albert Einstein said, "Not everything that counts can be counted and not everything that can be counted counts." Please post your comments below.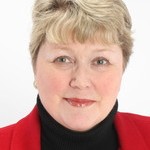 About the author
Barbara R. Blackburn is the author of 14 books, including the bestseller, Rigor is NOT a Four-Letter Word. She also regularly speaks to schools and districts about motivation, engagement, rigor, and leadership. She can be reached through her website, www.barbarablackburnonline.com.
More by Barbara Blackburn here.