Apple Seeds – 60 Quotes for Educators
By Barb Stutesman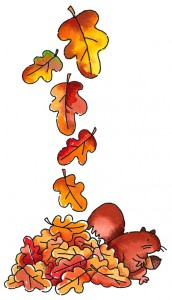 November 2017
11-01: Go out and do for others what somebody did for you. ~ Randy Pausch
11-02: The first step in making any wish come true is giving it a voice. ~ Teri Goggin
11-03: Softly breathes the west wind beside the ruddy forest, / Taking leaf by leaf from
the branches where he flies. / Sweetly streams the sunshine, this third day of
November, / Through the golden haze of the quiet autumn skies. ~ William Cullen Bryant
11-04: There is no such thing as a little freedom. Either you are all free, or you are not free.
~ Walter Cronkite
11-05: Time is making fools of us again. ~ J. K. Rowling
11-06: Search for things that can't be done, and do them. ~ Harry Grey
11-07: We are not educated well enough to perform the necessary act of intelligently
selecting our leaders. ~ Walter Cronkite
11-08: Another way to be prepared is to think negatively. ~ Randy Pausch
11-09: Happy are those who dream dreams and are ready to do whatever it takes to
make them come true. ~ Leon J. Suenens
11-10: I have come to regard November as the older, harder person's October. I appreciate
the early darkness and cooler temperatures. It puts my mind in a different place
than October. It is a month for a quieter, slightly more subdued celebration of
summer's death as winter tightens its grip. ~ Henry Rollins
11-11: How important it is to recognize and celebrate our heroes and she-roes! ~ Maya
Angelou
11-12: Just try to pursue excellence with no excuses. ~ Bill Campbell
11-13: The aim, if reached or not, makes great the life. ~ Robert Browning
11-14: How do you want to be remembered? ~ Kobi Yamada
11-15: Often think of the worst-case scenario, the "Eaten By Wolves Factor." ~ Randy
Pausch
11-16: I am where I am because I believe in all possibilities. ~ Whoopi Goldberg
11-17: There is a touch of November in the air, chill enough to have a slight tang, like properly
aged cider. ~ Hal Borland
11-18: The only failure is to grow old and not to have tried. ~ Beatrice Colen
11-19: I'd rather be sorry for something I did than for something I didn't do. ~ Red Scott
11-20: Great hopes make great lives. ~ Dan Zadra
11-21: We don't know who we truly are until we see what we can truly do. ~ Martha Grimes
11-22: Forgive your enemies, but never forget their names. ~ John F. Kennedy
11-23: I do invite my fellow citizens in every part of the United States, and also those who are
at sea and those who are sojourning in foreign lands, to set apart and observe the
last Thursday of November as a day of Thanksgiving and praise. ~ Abraham Lincoln
11-24: Life shouldn't be printed on dollar bills. ~ Clifford Odets
11-25: No shade, no shine, no butterflies, no bees, / No fruits, no flowers, no leaves, no birds, /
November! ~ Thomas Hood
11-26: One thing that makes it possible to be an optimist is if you have a good contingency plan
for when all hell breaks loose. ~ Randy Pausch
11-27: Consider today – Cyber Monday – a kinder, gentler version of Black Friday. ~ AnnaMaria
Andriotis
11-28: Every now and then, bite off more than you can chew. ~ Kobi Yamada
11-29: When you go into the wilderness, the only thing you can count on is what you take with
you. And essentially, the wilderness is anywhere but your home or office. ~ Randy Pausch
11-30: Life isn't about finding yourself. Life is about creating yourself. ~ George Bernard Shaw
October 2016
10-02: Love cures people – both the ones who give it and the ones who receive it.
~ Dr. Karl Menninger
10-03: We need heart-to-heart resuscitation. ~ Ram Dass
10-04: Be kind to one another. ~ Jim Henson
10-05: Indirect learning is what some people like to call a "head fake". There are two
kinds of head fake. The first is literal. It's like a magician using misdirection.
The second kind of head fake is the really important one – the one that teaches
people things they don't realize they're learning until well into the process.~ Randy Pausch
10-06: Forgiveness is the finding again of a lost possession. ~ Friedrich Schiller
10-07: Everyone must take time to sit and watch the leaves turn. ~ Elizabeth Lawrence
10-08: Those whom we support hold us up in life. ~ Marie Ebner von Eshenbach
10-09: You will never be given a problem or an opportunity without at the same time being
provided with everything you need to handle it. ~ Dan Zadra
10-10: One does not discover new lands without consenting to lose sight of the shore for a
very long time. ~ André Gide
10-11: You are loved. If so, what else matters? ~ Edna St. Vincent Millay
10-12: One good deed leads to another and one transgression to another. ~ Simon ben Azzai
10-13: The brick walls are there for a reason. They're not there to keep us out. The brick walls
are there to give us a chance to show how badly we want something. ~ Randy Pausch
10-14: October gave a party;/The leaves by hundreds came. ~ George Cooper
10-15: How beautiful a day can be when kindness touches it! ~ George Elliston
10-16: The best leader is the one who has sense enough to pick good people to do what s/he
wants done and self-restraint enough to keep from meddling with them while they
do it. ~ Theodore Roosevelt
10-17: There will come a time when you believe everything is finished. That will be the
beginning. ~ Louis L'Amour
10-18: Here is the test to determine whether your mission on earth is finished: If you're
alive, it isn't. ~ Richard Bach
10-19: It's easy to look smart when you're parroting smart people. ~ Randy Pausch
10-20: If only all the hands that reach could touch. ~ Mary A. Loberg
10-21: Bittersweet October. The mellow, messy, leaf-kicking, perfect pause between summer
and winter. ~ Carol Bishop Hipps
10-22: Know in your heart that all things are possible. We couldn't conceive of a miracle if none
had ever happened. ~ Libbie Fudim
10-23: Somewhere someone is looking for exactly what you have to offer. ~ Louise L. Hay
10-24: Feelings are everywhere. Be gentle. ~ J. Masai
10-25: When the friendly lights go out, there is a light by which the heart sees. ~ Olga
Rosmanith
10-26: Sometimes the most impenetrable brick walls are made of flesh. ~ Randy Pausch
10-27: Not everything that counts can be counted. Not everything that can be counted counts.
~ Albert Einstein
10-28: October's poplars are flaming torches lighting the way to winter. ~ Nova Bair
10-29: There are no mistakes. There are only yearnings and learnings. ~ Brooks Nelson
10-30: "What is life's heaviest burden?" asked the child. "To have nothing to carry," answered
the old man. ~ Stewart Bowers
10-31: Shadows of a thousand years rise again unseen, / Voices whisper in the trees, "Tonight
is Hallowe'en!". ~ Dexter Kozen