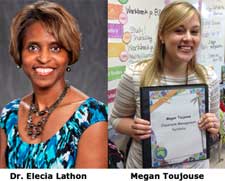 Planning creates a roadmap for your success. If you were fortunate, your college education courses prepared you for your journey and helped you create a Classroom Management Plan. But, more often than not, classroom management is not taught to preservice students despite the fact that it has been listed as the #1 factor that must be implemented for student achievement to take place. (Gordon Cawelti, ed., Handbook of Research on Improving Student Achievement, 2004)
We recently presented at a university where the school officials told us that the #1 feedback from their graduating preservice teachers was the need for a course in classroom management, yet the university refuses to offer one. When we asked why, we were told classroom management was embedded in all of their courses. Yet, their students were asking for more. We suspect, the students were asking for clarity - for direction - in the what, whys, and how to for the basics of classroom management...

By Dr. Brad Johnson
The increase in bullying prevention and awareness is a very welcomed sight for parents and educators. Most school systems now include some type of bullying awareness program in their curriculum. However, there is one victim of bullying that is often overlooked. It is the child who is …

By Dr. Justin Tarte
I recently had the opportunity to hear Andy Greene, Middle School Principal from New York, speak to us about collaboration and the Professional Learning Community (PLC) process. From as soon as I walked in the room, I knew Andy's session was going to be good. Here are some of the …

By Bill Page
A crucial first day step toward a caring relationship and toward building a classroom learning community.

By Hank Kellner
Some people like rap; others most emphatically do not. Be that as it may, most students are familiar with it as a form of poetry in which the words are spoken to the accompaniment of a set rhythm or beat. During the 18th Century the word rap meant "to say." …

By Rachel Woodrome Holmes
Today's age of information and technology has shifted the paradigm in education; leaving a generation where writing has become devalued and seems to be falling to the wayside. When students are asked to write in class, all too often you can see their smiles fade and watch them disappear …

By Susan Fitzell
For the 7th time in seven weeks I walked into the small room and sat in the circle of chairs. Seven sets of eyes watched me, a myriad of expressions on their faces. The faces have changed since week one, from looks that expressed anger and dismay at being forced …

By Leah Davies, M.Ed.
A goal of educators is to help children to become intrinsically motivated. Children's self-worth develops as an aside from working hard, surmounting frustrations, and overcoming obstacles. Honest praise provides children with the opportunity to gain a realistic understanding of their strengths and weaknesses. In order to feel strong, confident and …

By Teachers.Net News Desk
What is the best way to manage dry erase markers in the classroom? After 25 years of teaching, I think I FINALLY figured it out last year! In the past, I have always had to spend quite a bit of my own money on dry erase markers because …

By Teachers.Net News Desk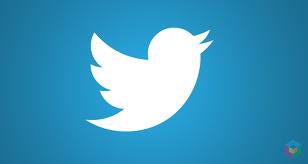 All month we'll be adding interesting Tweets posted by teachers, for teachers on Twitter. Tweets will contain wisdom, tips, apps and great links, so check back often during the month! New Tweets will be added to the top…

By Sue Gruber
The lazy days of summer are drawing to a close. Have you started having school dreams at night yet? Let's face it, if you're the type of person who dreads speaking to a roomful of adults, then back-to-school night presentations can be the stuff of nightmares! Have your worst …

By Teachers.Net Resources
9 Pointers for Quick Differentiation of Instruction; Differentiated Instruction – Teachers Share Their Best Tips and Their Favorite Books Supporting Differentiation; Differentiation of Middle School Math Instruction; A Great Model of Differentiation by Bill Page; Differentiation of Instruction and Ability Grouping by Cheryl Sigmon…

By Teachers.Net News Desk
The Federal Reserve Bank of Chicago has crafted a wide range of educational resources designed for economics and finance educators [grades 4 – 12].
This site is updated frequently, and it includes webcasts, lesson plans, blogs for educators, and so on.
First off, visitors should take a look at the Making Learning …

By Teachers.Net News Desk
For many years, WGBH – the PBS member station from Boston – has provided excellent programming and online content on many different topics, and NOVA has been one of their most popular offerings. Now WGBH presents NOVA Labs, a series of interactive online science activities that would be a wonderful …

By Barb Stutesman
se what talent you possess: the woods would be very silent if no birds sang except those that sang best. ~ Henry Van Dyke