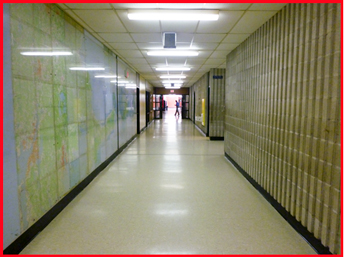 Walk in the doors at Brockton High School tens years ago and you were entering a known disaster zone. It had some of the worst test scores in the state and a culture where the principal and some teachers believed that every student had a right to fail. Some 75 percent of the students failed state tests and over one-third of the students dropped out. It's unfathomable to think that over 1000 students could drop out of one school.
Today, Brockton outperforms 90 percent of the high schools in Massachusetts. They did not do this by reducing school or class size, buying expensive curriculum programs, or giving every student a tablet computer. They improved the instructional program. That is, they improved what and how students learn and what and how teachers teach.

By Teachers.Net News Desk
Dozens of lessons ready to implement for Earth Day!

By Bill Page
If kids were all alike, we could teach them all alike, but if some kids are different, we must make them like the others, or failing that effort, we must learn to make instruction fit their differences.

By Dré Cleveland
It's not always easy to do, but focusing on the positive, rather than the negative, is the key to handling negative emotions for students and for themselves.

By Chad Donohue
In our efforts to cover a wide range of information, topics, projects, etc. let's not lose sight of the foundational skills students must have in order to succeed in high school, college, and beyond. By immersing middle level students in the process of breaking down text into its smaller pieces …

By Teachers.Net News Desk
A parent sent me the following unforgettable letter:
"I have been outraged by the low expectations for success that seem to be prevalent for students who struggle to learn. I have been driven by my rejection of those low expectations. "I am not employed as a Special Educator, nor do I …

By Teachers.Net Community
Teachers list titles of books to give kindergarteners to help them feel welcome and happy in first grade

By Teachers.Net News Desk
Have you ever wanted to look into the shape and structure of a suckermouth armored catfish? Well, the Digital Morphology website makes that possible. Created as part of the National Science Foundation Digital Library at The University of Texas at Austin, this library includes hundreds of 2D and 3D visualizations …

By Teachers.Net News Desk
Science Buddies
http://www.sciencebuddies.org/
Awarded a prestigious prize in 2011 for online resources in education by Science magazine, the Science Buddies website helps both students and scientists by "build[ing] a remarkable bridge between inquisitive students who want access to current research and scientists who want to conduct outreach for their own …

By Karen Cox
Click images for larger view.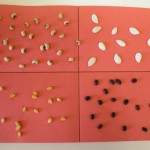 1. Seed Sorting
Draw dividing lines on a piece of construction paper and provide children with a mixture of four types of seeds or dried beans.
Children will sort the seeds and glue …

By Joe Frisk
Not many teachers have truants wanting to return to class, but amazing things happen when you know how to connect with kids.

By Ron Victoria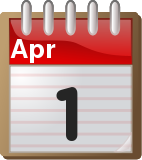 Readers find the "Today is…" tidbits helpful for their school newsletters and when planning special theme days for students and faculty. Take a look at what's special about tomorrow!
April is…
Cancer Control Month, National Child Abuse Prevention Month, Alcohol …

By Teachers.Net News Desk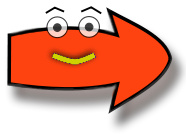 WOW!
The latest news, notes, neat links, and updates!
*************************
"You Just Got a Detention" – What We Call Programs Affects Their Impact- by Chick Moorman and Thomas Haller
40 Alternative Assessments for Learning- by Charity Preston
We REALLY need …