Each of us can make a significant impact on the environment without even knowing it, says the GE Lighting Campaign. Whether it's switching to an energy-efficient light bulb or planting a flower, each small change today can make a positive environmental impact tomorrow.

By Mohammed Asim Ghazi
Go Green is a project for students in middle and elementary school, which teaches them to understand and appreciate conservation of electricity through simple acts, like turning off lights, and …

By Teachers.Net News Desk
FREE FLOWER BULBS! At least the first 100 schools that download the lesson plan AND register will receive a free GE Project Plant-a-Bulb Grow Pack, including 100 flower bulbs ready …

By Teachers.Net Resources
Bringing Choices to Light Lessons Pack – A free, 17 page printable packet of national standards-based lessons created by GE to engage beginner to intermediate and advanced students …

By Teachers.Net News Desk

The Four Green Steps school program is designed to educate primary and secondary school students …

By Todd R. Nelson
It's a story as old as stories: hitting the road. It's the story that comes just before "A stranger came to town," and "Boy meets girl." Perhaps it's the story …

By Barbara Pressman

How Can I Make Math Class Fun?
Dear Barbara,
I just finished your book and LOVED it, particularly the specific dialogue examples from yourself and …

By Barbara Pressman
I had an awful day today. The fifth graders filed in at 7:45. I was sitting at my desk, and the students walked right up to me and started asking …

By Leah Davies, M.Ed.
Elementary classrooms can become better learning environments when teachers have rules, classroom management skills, and a belief that each child can be successful.

By Bill Page
An abundance of educational definitions uninfluenced by tradition, unimpeded by the educrats, unaffected by archaic rules, undiluted by myths, and uninhibited by policies.

By Susan Fitzell
Is there anything to be gained by creating a culture in our schools where paraprofessionals (teaching assistants, aides, paras, para-pros, classroom assistants) are viewed as 'less than'?

By Tim Newlin
Total disorientation, jumbled sensory input, loss of balance, and temporary mental blackout – that's what an earthquake does to you and it is almost impossible not to panic and to …

By Marjan Glavac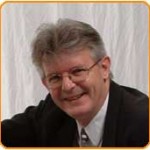 Each month Marjan Glavac, professional speaker,teacher and co-author of "How To Thrive And Survive In …

By Teachers.Net News Desk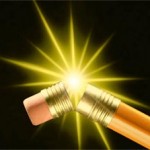 This is THE place to watch during the month for frequent updates, information, opportunities and other breaking …

By Teachers.Net News Desk
A 12 year old boy who likes music and doesn't like global warming is behind the creation of KidEarth, an effort to have a positive impact upon the Earth by …