50 Web Applications for Teachers
By Allison Gray - Rasmussen College
50 Web Applications for Teachers – 50 web tools to help teachers with lesson planning, research and productivity!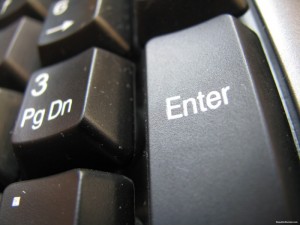 Teachers have one of the most difficult jobs out there. As an educator, you have to manage a classroom of boisterous students, organize heaps of data, stay up-to-date with current events and plan lessons day in and day out. In today's technologically linked world, the ability to use web applications is at your advantage as an educator, and we are here to tell you the best tools to use. Here is a collection of 50 web applications that make the grade for tech-savvy teachers:
1) 37 Signals: (http://37signals.com/) More than three million people use this application for a reason—it's extremely effective for businesses and educators. 37 Signals makes it easier to collaborate, share, discuss and get work done through its programs—Basecamp
(http://basecamphq.com) (a project management system), Highrise
(http://www.highrisehq.com) (where you can track your contact with parents and students), Backpack (http://www.backpackhq.com) (where you can organize your life) and Campfire (http://www.campfirehq.com) (an instant messaging system).
2) AVG: (http://free.avg.com/us-en/get-basic-protection) Education in today's world has become mostly web-based, so it's important that teacher's computers are virus-free. AVG is a downloadable application that protects your personal computer against security threats like spam and malware.
3) Book Glutton: (http://www.bookglutton.com/portal/about.html) Book Glutton is a great application for lit-hungry English teachers. It allows users to read books over the web as well as annotate and discuss books in an online community forum.

4) Backboard: (http://www.getbackboard.com)This web application serves as an online docking management system that facilitates real-time communication. The service can automate the process of getting feedback and approval on projects created with just about any file type.
5) BrainHoney: (http://brainhoney.com/about.html) BrainHoney is a free web application that educators can use to author online curriculum, map course standards, personalize lesson plans, access online grade books and interact with parents and students.
6) Broken-Notebook (http://www.brokennotebook.com/spell_checker/) If there is one faux pas as a teacher, it's bad spelling. The online application, Broken-Notebook corrects the spelling of online content…similar to a word processor…but online.
7) Chalksite: (http://create.chalksite.com/signup) Chalksite is an uncomplicated web-based application where teachers can streamline grade and assignment tracking. The app can also host a class website and facilitate two-way communication between students and teachers through a chat function.
8) ClassMarker: (http://www.classmarker.com) ClassMarker is an online-based test generator that allows teachers to create quizzes with a blend of multiple choice, true or false, short-answer, fill-in-the-blank or essay questions. Classmarker is the quintessential example of a successful Web 2.0 application, as results are instantly dispersed to students and emailed to professors.
9) Comapping: (http://www.comapping.com/education.html) This tech-savvy web application allows